The STAT Trade Times Award for Excellence in Air Cargo saw a grand gathering
February 28, 2020:  The STAT Trade Times Award for Excellence in Air Cargo is a ceremonious event, popularly known as 'the gala award night' within the air cargo community, which acknowledges pioneering works done by companies and leaders in the air cargo sector, internationally. The gala award night was hosted during the Air Cargo India 2020 event, which took place in Grand Hyatt Hotel, Mumbai, India from 25 to 27 February.  
The award night brought together the who's who of the industry, kindling a sense of solidarity that's exceptional and awaited by the community. Lise-Marie Turpin received The STAT Trade Times Lifetime Achievement Award. The popular International Cargo Airline of the year Award was won by the Qatar Airways Cargo. And Emirates Sky Cargo was Highly Acclaimed in the same category. Changi International Airport won The International Cargo Airport of the year Award, while Frankfurt International Airport was Highly Acclaimed in the same category.  
2019 has had not served the Air Cargo sector well and ensuing trade disruptions and disagreements are still haunting the industry across the world. Moreover, the start of 2020, in the view of the unfortunate coronavirus outbreak, is practically trying to push the air cargo movements to standstill. In the face of these crises, the community is impressively gearing itself on all fronts: leveraging AI systems, automating handling and warehousing operations, modulating freight movements economically and influencing regulatory changes for sustaining seamless services across the chain. 
To alleviate the impacts of the current situation, the air cargo industry is aggressively adopting innovative solutions and incorporating cutting edge technology. This has woken many companies into a competition never seen before, presenting The STAT Trade Times with a challenge spectacularly new in nominating leaders and companies for the awards.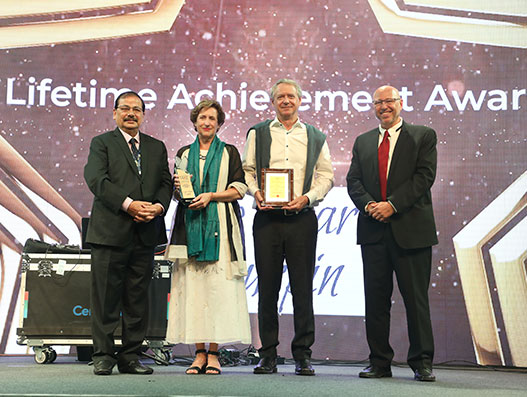 Lise Marie Turpin received The STAT Trade Times Lifetime Achievement Award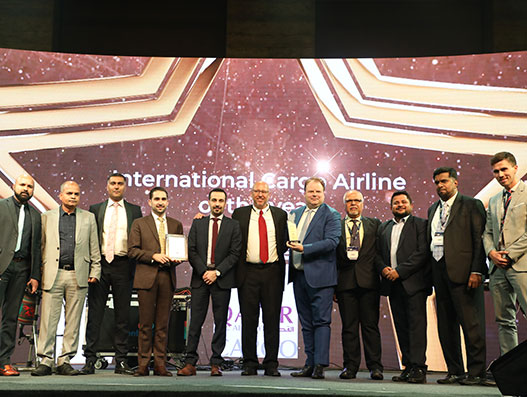 Qatar Airways Cargo won the International Cargo Airline of the year Award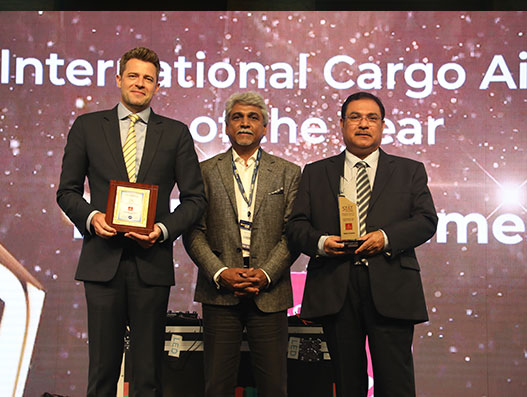 Emirates Sky Cargo was Highly Acclaimed for International Cargo Airline of the year Award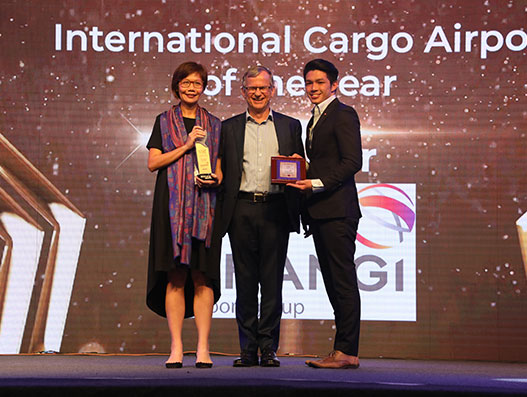 Changi International Airport won The International Cargo Airport of the year Award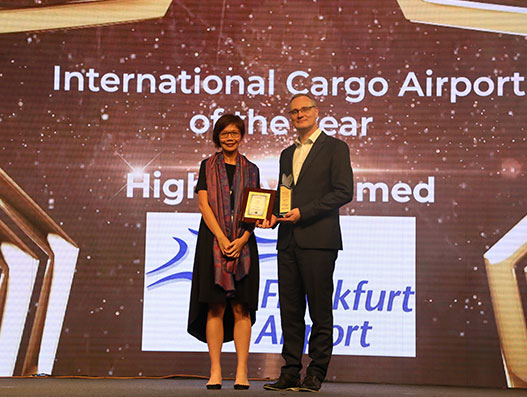 Frankfurt International Airport was Highly Acclaimed for The International Cargo Airport of the year Award

The complete list of Awards: 
Air Shipper of the year Pharma – Region: India 
Sun Pharma 
Air Shipper of the year Perishables—Region: India 
Kay Bee Exports 
Air Shipper of the year—Region: India 
Siemens 
Freight Forwarder of the year—Region: India 
Agility Logistics (Highly Acclaimed)
Skyways Air Services (Winner)
Cargo Ground Handler of the year—Region: India 
Celebi Delhi Cargo Terminals Management (Highly Acclaimed)
Cargo Service Center (Winner)
Emerging Cargo General Sales Agent of the year 
Pelican Air (Highly Acclaimed)
Zeal Global Group (Winner)
International Cargo General Sales Agent of the year—Region: India 
Global Aviation (Highly Acclaimed)
Group Concorde (Winner) 
International Freight Forwarder of the year 
Kuehne +Nagel (Highly Acclaimed)
DHL Global Forwarding (Winner)
IT Systems provider of the Year—Region: India 
CargoFlash (Highly Acclaimed)
Kale Logistics (Winner)
International IT Systems provider of the year 
Unisys (Highly Acclaimed)
IBS Software Services (Winner)
International Air Cargo Charter Broker of the year
Air Charter Services (Highly Acclaimed)
Chapman Freeborn (Winner)
International Cargo Handler of the year
Sats (Highly Acclaimed)
WorldWide Flight Services (Winner)   
International General Sales Agent of the year 
ATC Aviation (Highly Acclaimed)
ECS Group (Winner)
Cargo Airline of the year—Region: India 
Air India Cargo (Highly Acclaimed)
SpiceJet (Winner)
Fastest Growing Cargo Airport of the year—Region: India 
Rajiv Gandhi International Airport, Hyderabad (Highly Acclaimed)
Kempegowda International Airport, Bengaluru (Winner)
Cargo Airport of the year—Region: India 
Delhi Indira Gandhi International Airport (Highly Acclaimed)
Mumbai Chhatrapati Shivaji International Airport (Winner)
International Cargo Airport of the year
Frankfurt International Airport (Highly Acclaimed)
Changi International Airport (Winner)
International Air Cargo Marketer of the year 
Ethiopian Airlines Cargo (Highly Acclaimed)
Saudia Cargo (Winner)
Fastest Growing International Cargo Airline of the year 
Oman Air Cargo (Highly Acclaimed)
Turkish Cargo (Winner)