FROM MAGAZINE: The new kid on the block Amazon Air
It's a strategy that could leave rivals struggling. At least in the delivery market. While legacy freight carriers like Fedex and UPS may choose to dismiss the new entrant, undeniably, Amazon Air is set to significantly impact the air cargo market. With the Amazon logistics experiment turning out to be a success, it could kickstart […]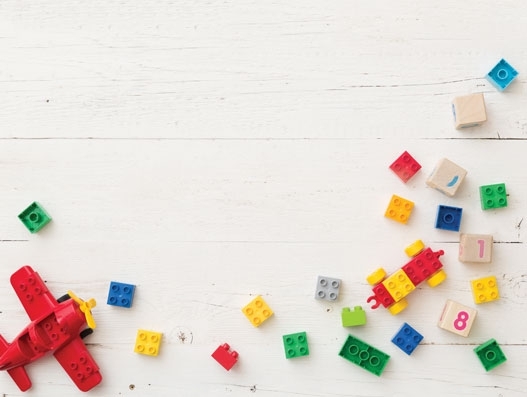 It's a strategy that could leave rivals struggling. At least in the delivery market. While legacy freight carriers like Fedex and UPS may choose to dismiss the new entrant, undeniably, Amazon Air is set to significantly impact the air cargo market. With the Amazon logistics experiment turning out to be a success, it could kickstart a radical change in the entire supply chain industry, as global rivals such as Alibaba, and other large-scale companies such as Tesco and Walmart, consider whether to make their own fleet available for third party deliveries.
Surya Kannoth
The prophecy of Scott Galloway, Professor of Marketing at New York University's Stern School of Business that Amazon will become the 'pipe through which everything you buy flows' is soon turning into a reality. And Amazon, on its part, is going great guns spending big bucks to work towards this goal – especially on every aspect of its supply chain and logistics network. So much so that legacy freight carriers may begin to feel the heat of its significant expansion across major markets.
Investment banking major Morgan Stanley went ahead to state that "the market is missing the risk Amazon Air poses" to the growth of the delivery service companies. "For now, investors are focusing on Amazon's last-mile efforts but we believe the challenge in Air is just as relevant," Morgan Stanley's vice president Ravi Shanker said in a recent note to investors. "But given Amazon's plans to take delivery of 40 planes and build an air hub that could potentially handle 100 planes, we've taken a closer look at the impact of Amazon Air (its in-house Express Air network) on UPS/FedEx Air volumes."
Since then, FedEx and UPS have struggled on the stock market, falling 28 percent and 18 percent respectively against the S&P 500 loss of 6.3 percent year-to-date. Morgan Stanley estimates that Amazon's rise in aviation will siphon two percent off of UPS' revenue in 2018 and Amazon's increased cost efficiency could erode 10 percent of FedEx and UPS' revenues by 2025.
Recapping the Amazon story
Towards the end of 2014, Amazon had earned a cumulative net profit of just $1.9 billion in its entire twenty-year history as a public company, despite more than $400 billion in sales during that time. That's because it poured money into developing its own logistics operation, which became Amazon Logistics.
In fact, Amazon didn't post a profit in its first seven years and scarcely made a profit in its first 14 years. It ploughed earnings back into investment in future growth. Its long-term shareholders didn't yell for it to pay a huge dividend because they could see the bigger picture, explains David Jinks, head of consumer research at ParcelHero.
"Amazon first showed the revolutionary approach it was developing to deliveries when it introduced Amazon Logistics in the UK. It pulled much of its parcel volume from Royal Mail and the established courier networks because the existing players couldn't offer the services it needed. Why? Because Amazon planned to use its delivery network as the bait to lure us all into its Amazon Prime loyalty scheme," Jinks adds.
With Amazon's new logistics service at the heart of its consolidation plans it acts as bedrock to many of its key initiatives. With a revolutionary delivery network in place it was only a matter of time before it started to offer its delivery service to all sellers. It has now rolled out the Amazon Logistics model across the US and many European countries. Amazon's plan to bypass existing delivery providers worked on the ground. But is it a model that will work for its wider supply chain? Now Amazon's logistics network is literally taking off, as it invests heavily in the next phase of its logistics revolution: Amazon Air.
Logistics network taking off
Until recently its all-important Amazon Prime US deliveries in the US were reliant on FedEx and UPS air freight services, limiting its options and logistics integration plans. Amazon Air was then introduced with its initial lease of 40 Boeing 767 freighters in and out of gateway operations at more than 20 airports, to make good on its promises of fast, two-day shipping for Prime members.
And now, Amazon is not holding back with its ambition for its air freight services. In December, Amazon announced another expansion of its two-year-old Amazon Air operation, adding to its fleet 10 more 767-300 dedicated Amazon cargo aircraft. The planes are being leased from existing partner Air Transport Services Group, Inc.
Recently, Amazon invested in an existing hub for its Prime shipping program at the Chicago Rockford International Airport. The planned 120,000 square feet expansion may as much as double the Amazon jobs at the airport and will make room for eight more of Amazon's Prime jets from the retail giant's fleet of 767 cargo planes.
So why is it pouring money into leasing aircraft? "Because this will give it the options, integration and control over its logistics networks it needs; linking airfreight parcel deliveries with its warehouse and shipping infrastructure and using Amazon's own software to automate and streamline the entire process," reasons Jinks.
In addition, Amazon will probably save more money by building, rather than buying, its air program, which was announced about two years ago. By next year, Amazon may save up to $2 billion with the jet program.
Welcoming Amazon Air's entry, Brian Bourke, vice president of Marketing at SEKO Logistics said, "This is another blaring sign that domestic airfreight is back and we welcome it. We see it as similar to the rise of Southwest Airlines in the United States or Ryanair in Europe. They aren't taking market share, but rather expanding the size of the market with their innovative solutions.
They are creating a vehicle to supply next day demand that didn't exist 5 years ago. Everything is moving faster and this is being driven by a change towards demand chain, rather than supply chain thinking. Amazon is helping to facilitate this revolution in transportation networks because they are great and listening to the consumer and we're excited to see what is next."
Certainly, the established players will lose a considerable amount of Amazon's existing volumes. But Jinks argues that, rather than launching into plans to become a fully-fledged third player in the overall express airfreight market, Amazon's initial plan will be to use its increased capacity to further improve its delivery options. This will draw in more Prime members and ensure retailers find Amazon's integrated warehousing and delivery proposition ever-more attractive. Ultimately, Amazon could offer near cost-rates, making it a proposition too attractive to refuse for those retailers still continuing to resist Amazon's embrace.
Finally, we've seen Amazon's plans to take control of land and air; it also looks likely that sea freight is also on the horizon. "Amazon is a threat if we don't do a good job for them," Soren Skou, chief executive officer of AP Moller Maersk said recently. "If we don't do our job well, then there's no doubt that big, strong companies like Amazon will look into whether they can do better themselves…Amazon is not interested in phones and email — they want to be hooked up electronically and digitally, so the business transacts on its own."
And with control of its own shipping and cargo jet fleets, plus its worldwide network of fulfilment centres, Amazon's next target is likely to be the logistics fulfilment for Chinese businesses. Amazon Logistics is already targeting small and mid-sized Chinese vendors: they might be Amazon sellers, they might be Alibaba users. In a nutshell, any wholesaler in China can use the service, not just Amazon sellers. As Amazon Air becomes part of a bigger worldwide picture, it is paving the way for Amazon to indeed become the pipeline through which everything we buy flows.