The digital roadmap for AIR FRANCE KLM Cargo
In an exclusive media meet-up in Paris, the key members of the Air France KLM Cargo team unveiled the carrier's "commercial digital journey".

Surya Kannoth

"Digital is a given. But adapting and transforming our organization, is a choice that all of us, in the cargo business, will have to make," stated Marcel de Nooijer, senior vice president, Air France KLM Cargo while unveiling the carrier's plans in steering its digitization goal at the recently organised exclusive event for the media in Paris.
Over the last four years, Air France-KLM took the tough decision of rightsizing its freighter footprint from the previous 15 to the current six. Further, it brought down its unit costs by 40 percent – and that is great for an organization with less than 20 percent FTEs available. With such serious measures taken to address the company's profitability, the carrier has now taken the next important step – massive investments and much more on the way as it embarks on its digital transformation journey.
"We have to make sure that shipments arrive from A to B with enough quality, with enough transparency that in every step of the way the customer is completely informed about what is happening with the shipment," said de Nooijer.
Insisting on end-to-end visibility, de Nooijer goes on to say, "If you are an end consumer and you order a pizza at home, you can see that the driver is going to arrive at your home within ten minutes. So why on earth would you go for less in a business environment where you have shipments, for sure, much more expensive than a pizza?" 
Inorder to be on top of the race, the carrier took the decision to go in for heavy investments to transform the legacy systems both on the commercial as well as on the revenue management side. The implementation has already shown results with the level of mixed itineraries having doubled resulting in "more opportunities towards customers."
The current legacy systems in the hubs of Charles de Gaulle and Amsterdam Schiphol are under transformation, which is expected to be completed by 2021. Drawing a parallel to an "open heart surgery", de Nooijer says that "the shop will remain open and we are going to deliver according to our promise."
"So these are strong commitments that we put ourselves onto. And at the end of the day, it is a really competitive arena.  There are many players in there therefore we have to stay invested in the product offering, we have to also invest in our own organisation to make sure that whatever we do, we can do it at a competitive price," he concluded.
Building on, Christophe Boucher, senior vice president sales and distribution at AF KLM Cargo, stressed upon the carrier's ambition "to cover the entire journey from end-to-end - from the quotation to the delivery and also extending to aftersales." Another important point is "to be where the customer is easy to do business with."
But all this needs to be achieved, what is primary is to balance the digital and the human side. "It is not about digital or human; it is about complementing each other," he added.
Revealing more on its service offerings, Boucher threw light on MyCargo that is a 'one-stop-shop' dashboard that offers a large number of cargo tools, including quotes, bookings and track and trace. The MyCargo API is the "single point of truth ensuring consistency in providing service and product offers across all channels." Its counterpart, OurCargo, which is available to the airline staff, will be made available soon throughout the network. Meanwhile, What Counts, looks at tapping the freight forwarders. This also offers a rewards system for bookings, just like on the passenger side of the business.
Speaking of how there is still reluctance in the industry to embrace digitization, de Nooijer says, "This industry has so much to gain from digitisation - towards end-customers, towards shippers and for all stakeholders in the chain that I only see it as the way forward. Also, our authorities will be more and more demanding in terms of rules and regulations and compliance. There, IT and digitisation will help us to know exactly how each type of cargo is abiding to the rules and no mistakes are being made. So not only from a business angle, but also from a compliance angle, I think it is important for the industry to take steps in that frontier."
Speaking about the next steps and the key priorities ahead, de Nooijer lists out, "Both in the operational and commercial domain, I want to move further with digitisation. I want to ensure that the operational teams at both hubs will push the performance to the next level helped by digitization. I also want to capture the momentum of growth in commodities in ecommerce, pharmaceuticals and perishables."

You may also like:-
---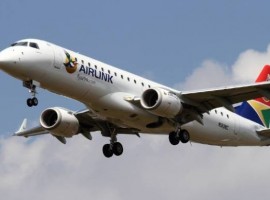 Aviation
The announcement on September 16 was welcomed by the country's beleaguered airline sector, which has been lobbying for months for the reopening of international travel.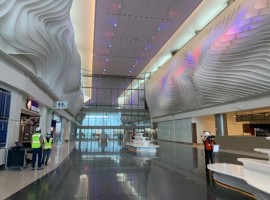 Aviation
From a more efficient baggage-handling system that accommodates luggage of all sizes and shapes so skis don't need to be dropped off at a special coun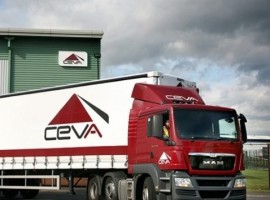 Logistics
The company has been well established for many years in both countries through network partnerships and decided to open its own offices in each location to offer customers a full spectrum of multi-modal services.