Tech to play key role post Covid-19 to bring cargo back on track: Experts
Kale Logistics Solutions (Kale), IT solutions provider to the global logistics industry along with Atlanta International Airport, Metro Atlanta Chamber and Georgia Department of Economic Development organized a webinar themed 'Atlanta's Digital Air Logistics Gateway Solution - Unique in the USA' for the air cargo community in USA on July 21, 2020.
Ben Harris, director of Advanced Manufacturing Supply Chain at Metro Atlanta Chamber, Mary Waters, Trade Commissioner at Georgia Department of Economic Development and Elliott Paige, director of air service development at Hartsfield-Jackson Atlanta Airport were presiding over the event. Amar More, CEO and director of Kale Logistics Solutions and Donna Mullins, vice president of Kale Info Solutions (USA) were also present to share insights on the need for digitization in logistics operations. Also, Kris Northup from Southeastern Freight Lines was also present during the proceedings.
The webinar saw wide participation from the air cargo community worldwide. Responding to a quick poll during the session, 94 percent of the air cargo community members worldwide feel technology will play a key role in getting air cargo back on track post Covid-19.
The key point of discussion was how to move air cargo safely and efficiently during the times of Covid-19 using technology. Also, Atlanta's fast transformation as a hub for global digital supply chains with North America's first air freight community platform was discussed. With digitization, the efficiency of each supply chain process increases and paves way for faster operational capabilities within and outside the airport.
Emphasizing on Atlanta's transformation into a global digital supply chain hub, Ben Harris, Director, Advanced Manufacturing Supply Chain, Metro Atlanta Chamber said, "There has been tremendous pressure on air cargo experts to tackle challenges involved in trade due to COVID-19. In such a scenario, technology is the key solution in overcoming the ripple effects of the pandemic. Therefore, it is important to adopt digitally-native technologies such as Cargo Community Systems to compete globally and leverage the benefits of the impending new normal driven by technology."
Mary Waters, trade commissioner at Georgia Department of Economic Development said, "The State of Georgia is in many ways built for global trade and our logistics assets are a boon to companies in Georgia involved in Global business. Georgia is the 7th largest state in the USA in terms of the dollar value of total trade. In 2019, Georgia exceeded $102 billion in imports and over $41 billion in exports. Certainly, we want to see these numbers grow. Atlanta's Air Logistics Gateway will facilitate trade and help us achieve growth. In today's age, we need to harness technology and leverage every single digital tool possible to keep cargo moving at every stage of the supply chain. This practice will help us in economic recovery as we come out of the Covid-19."
Mentioning on transforming the cargo operations at the Hartsfield-Jackson International (ATL) Airport in Atlanta, Elliott Paige, director of Air Service Development said, "At ATL, we have worked with various stakeholders such as freight forwarders, ground handlers, airlines and others pushing them to see how to become not only the world's busiest, but also the most efficient airport. We teamed up with other airports worldwide such as Schiphol through digital trade corridors. Through the same scheme, we are looking to connect with other busy airports such as Mumbai, Seoul, Paris in order to create similar standards of cargo movement between these airports."
Talking on adapting to North America's first air cargo community system, Elliott said, "Working along with several airport stakeholders in Europe, we realized that Schiphol and other airports in Europe are working efficiently with an air cargo community system. So, we should also implement the same thing at ATL. In November 2019, we launched it at ATL and had some early adapters. Those early adapters are excited given the current pandemic condition and others too are falling in line. We are looking forward to other Airports in the USA signing up to some version of digital cargo technology."
Amar More, CEO and director of Kale Logistics Solutions said, "The war against Covid-19 wouldn't have been possible without the logistics stakeholders. As a citizen, I thank each one of you for keeping the supply chain running. The logistics industry has always leveraged opportunities in crisis like these. For example, during 9/11, the initiative of automated manifest system gathered momentum. We have a similar opportunity here and technology can be used to create the new normal."
He further said, "It is important to digitize the air cargo operations in a unified manner and Cargo Community Systems assists seamlessly in achieving these integrations. In a nutshell, an air cargo community system facilitates digital interaction between freight forwarders, ground handlers, customs authorities, airlines and various other stakeholders in a single window mechanism. This will enable them to perform more tasks with less resources."
Donna Mullins, vice president of Kale Info Solutions (USA) said, "Lack of real-time cargo visibility for the stakeholders on the land side is an existential problem currently in the air cargo environment. A Cargo Community System enables real-time cargo visibility and connects all stakeholders in a single windowpane. Moreover, a community platform comes with tailor-made solutions to meet the guidelines of World Trade Organization (WTO), Customs Authorities and UN Recommendation 33. The truck movement is tracked on a micro level. Also, information on payments, invoices, advanced information sharing is all enabled with a Cargo Community System."
Speaking on the benefits of Kris Northup from Southeastern Freight Lines said, "Being involved in this since beginning is an asset for me and for Southeastern Freight Lines. I can visibly see the benefits provided by air cargo community system. It eliminates wait time significantly. The ground handler has advanced notification on the freight movement. By advance booking a slot and scanning the QSR code upon arrival at truck pass, the ground handler has visibility and can have cargo ready upon arrival. We need more companies signed up to the system to maximize the benefits to the logistics community. As more people signed up, the more efficient it will be. Every trucking company will benefit from this system."
You may also like:-
---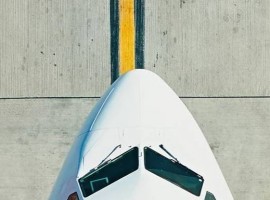 Logistics
The global rollout of CargoWise across a. hartrodt operations in Asia, South and North America, Oceania and Europe, will be a staged process with completion by March 2023.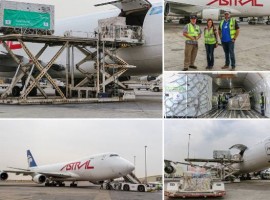 Air Cargo
Logistics
The hospital which included generators, tents, HEPA filters and medical equipment, can facilitate up to 200 people to receive potential lifesaving treatment.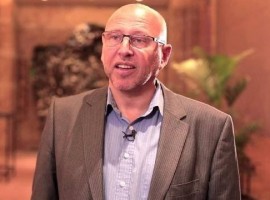 Air Cargo
Glyn Hughes, current global head of cargo at International Air Transport Association (IATA), leaves the airline industry organisation amidst the Covid-19 pandemic.