TCCA approves conversion of AEI's B737-300SF, B737-400SF
ConversionsAeronautical Engineers, Inc. (AEI) announced that Transport Canada Civil Aviation (TCCA) has approved AEI's STC (ST01827LA) for the 11- pallet position B737-400SF freighter conversion and the 10-pallet position B737-300SF freighter conversions. Foreseeing an uptick in demand for the B737 Classic freighter programs, AEI initialised the approval process with Transport Canada in the 4th quarter of 2019. In addition to FAA, EASA, and now Transport Canada approvals, AEI's B737-400SF and B737-300SF freighter conversions are also approved in Russia, Brazil, India, Australia, and China.
The AEI converted 11-pallet position B737-400SF freighter offers a main deck payload of up to 47,100 lbs. (21,364 kg), while the 10-pallet position B737-300SF freighter offers a main deck payload of up to 42,900 lbs. (19,460 kg). Both freighter conversions include a large 86" x 140" Main Cargo Door with a dual vent door system, 9g rigid cargo barrier and a flexible Ancra Cargo Loading System.
AEI announced two firm orders for the B737-800SF conversion for Allied Air earlier this month and has also announced at least 5 B737 classic freighter conversions with various customers in the first quarter of this year alone.
You may also like:-
---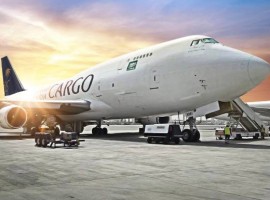 Air Cargo
The company said the new aircraft will boost the cargo and supply operations and help meet the significant surge on the demand for medicine, medical and preventive equipment and other similar goods.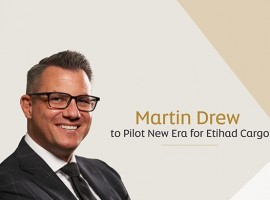 Air Cargo
Etihad Aviation Group has promoted Martin Drew to the role of managing director – Cargo and Logistics. Drew will assume the position on November 1.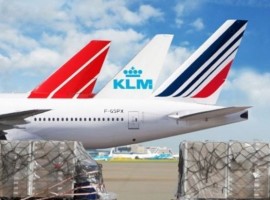 Covid-19
The additional cold room (COL), with temperatures ranging from +2 degrees Celsius to +8 degrees Celsius, will provide the capacity required to handle Covid-19 vaccines.