TAPA collaborates with DHL Resilience360 to tackle rising cargo crime
Oct 23, 2019: DHL Resilience360, a cloud-based supply chain risk management solution, and association dedicated to supply chain security TAPA, have announced collaboration on cargo crime intelligence. The collaboration will benefit both Resilience360 customers and TAPA members through increased visibility of cargo theft issues. According to the Resilience360's 2018 Annual Risk Report, cargo theft issues […]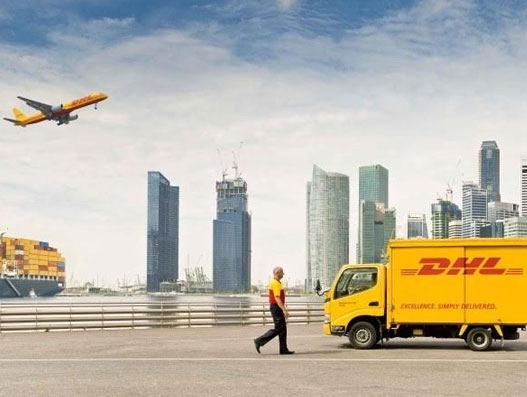 Oct 23, 2019: DHL Resilience360, a cloud-based supply chain risk management solution, and association dedicated to supply chain security TAPA, have announced collaboration on cargo crime intelligence.
The collaboration will benefit both Resilience360 customers and TAPA members through increased visibility of cargo theft issues.
According to the Resilience360's 2018 Annual Risk Report, cargo theft issues has been identified as one of one of the top 10 supply chain risk trends.
Through this partnership, both sides will work together to provide a more holistic view of cargo security threats in the Europe, Middle East, and Africa (EMEA) region.
In addition, TAPA EMEA members who are also Resilience360 customers will be able to easily view TAPA cargo crime data within the Resilience360 system.
" TAPA EMEA is a recognized industry leader in supply chain security, and TAPA members who are also utilizing Resilience360 for end-to-end supply chain risk management will gain expanded visibility of cargo theft issues," explains Tobias Larsson, founder and CEO of Resilience360.
"Our customers will be able to view this data in the context of the other geopolitical, social, natural disaster, and labor issues reported by Resilience360."
DHL's Resilience360 Supply Chain Risk Management solution provides businesses with the tools to predict, assess and mitigate the risks of supply chain disruption. TAPA's cargo theft data will complement the visibility provided by Resilience360 to other supply chain risks impacting customers' manufacturing and transportation networks.
"This partnership with one of the leading supply chain risk management platforms supports TAPA's important role as the security expert network for everyone in the supply chain, and will increase our ability to provide our members with the best sources of cargo theft intelligence to help them increase their supply chain resilience," says Thorsten Neumann, president and CEO of TAPA EMEA.
Resilience360 uses innovative technologies like predictive analytics and machine learning algorithms to obtain near real-time visibility of global supply chains, identify risks, and proactively manage potential disruptions to operations. The solution currently has more than 13,000 users worldwide and helps companies facing a broad range of risks, including natural disasters, cyberattacks, and a rapidly changing regulatory environment.