TAP and Avianca Brasil enter code-share deal
<p style="text-align: justify;">August 10, 2017: <a title="TAP" href="http://www.tapportugal.com/Info/pt/home" target="_blank">TAP</a> and <a title="Avianca" href="https://www.avianca.com.br/en/" target="_blank">Avianca</a> Brasil have signed a code-share agreement letting the Portuguese flag carrier sell more than 50 Brazilian domestic flights its partner operates. TAP is going to start putting its code on selected Avianca routes as of 7 August.</p> <p style="text-align: justify;">Both airlines […]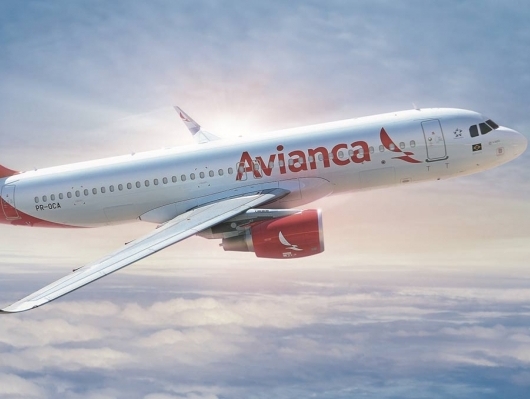 August 10, 2017: TAP and Avianca Brasil have signed a code-share agreement letting the Portuguese flag carrier sell more than 50 Brazilian domestic flights its partner operates. TAP is going to start putting its code on selected Avianca routes as of 7 August.
Both airlines are Star Alliance members, bolstering their partnership and the relationship between Portugal and Brazil by significantly increasing passengers' options between the two countries.
TAP currently has 73 flights a week between Portugal – Lisbon and Porto – and 10 Brazilian destinations – Rio de Janeiro, Sao Paulo (Guarulhos), Belo Horizonte, Brasilia, Recife, Fortaleza, Salvador, Natal, Porto Alegre and Belem, making it the leading European airline in terms of the number of flights between Europe and Brazil.
Avianca Brasil currently flies to 23 domestic and three foreign destinations with 240 departures a day using 50 Airbus planes– the youngest fleet in Latin America. As Star Alliance partners, TAP and Avianca passengers already enjoy common benefits with the merger of their Frequent Flier Programmes.
This partnership with Avianca enables TAP to put its codes on domestic flights to and from all TAP's Brazilian destinations except Belem, boosting the gateways at Brasilia, Sao Paulo and Rio de Janeiro, plus connections to and from Curitiba (Parana), Florianopolis (Santa Catarina), Goiania (Goias), Aracaju (Sergipe), Cuiaba (Mato Grosso), Petrolina (Pernambuco), Maceio (Alagoas), Juazeiro do Norte (Ceara) and Joao Pessoa (Paraiba).
TAP started its bilateral code-share partnership with another Brazilian airline, AZUL, which has connections to more than 20 Brazilian domestic destinations in December 2015.
Brazil is one of TAP's main markets meaning code-share agreements with Brazilian airlines are one of the company's strategic investments as it wants to expand as much as possible, giving TAP fliers the greatest convenience and comfort possible on their journeys.