TAP Air Cargo, cargo.one partner to offer digital bookings
Portugal's flagship carrier TAP Air Portugal (TAP) and air cargo e-booking platform cargo.one have entered into a global partnership. The agreement will support the rapid growth of TAP's cargo business by introducing new digital capabilities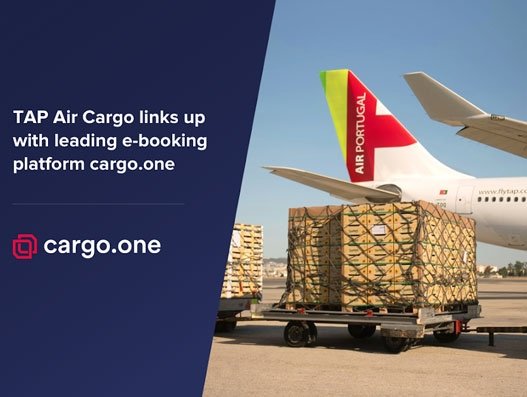 Mar 5, 2020: Portugal's flagship carrier TAP Air Portugal (TAP) and air cargo e-booking platform cargo.one have entered into a global partnership. The agreement will support the rapid growth of TAP's cargo business by introducing new digital capabilities such as online distribution and dynamic pricing. The partnership will also reinforce operational efficiency and day-to-day service quality of the airline.
Miguel de Paiva Gomes, global chief cargo officer, of TAP said, "Our cargo business has grown by 17 percent over 12 months and joining cargo.one is the next big step to continue our growth path. Over the past year, we have added 30 new aircrafts and have grown our network to +90 online and +250 offline destinations. cargo.one offers the most comprehensive service combined with the best user experience. By integrating with the experienced technology player, we will effectively extend our reach in key cargo markets and serve existing customers in the best possible way."
For cargo.one, the partnership is another major win to solidify its position as the go-to platform for freight forwarders to digitally book air cargo capacities. The ever-growing customer base of the e-booking platform will gain additional access on routes to Latin and North America, as well as Africa.
Moritz Claussen, managing director of cargo.one said, "At cargo.one we strive to work with the most forward-thinking airlines around the globe. TAP Air Cargo has an outstanding team, that has shown foresight to embrace technology in order to drive growth and to put its customers first. We are delighted that the TAP Air Cargo team has selected cargo.one to help drive their extraordinary growth and transformation."
In addition to reaching cargo.one's customers the partnership will also provide TAP Air Cargo with a faster channel to market for new cargo products.
"We are increasingly interested in providing new cargo products to our customers and will leverage cargo.one as a distribution channel for those. The platform represents an excellent channel for effectively marketing products to freight forwarders with fast lead times, better exposure, and less complicated processing than with traditional channels. Time to market is absolutely critical to us, as we understand that together with excellent access, and unique user experience these are key attributes towards complete customer centricity" says Bernardo Nunes, Product and Services Senior Manager of TAP Air Cargo.
The integration work to connect TAP's core cargo system to cargo.one is in progress and the launch of TAP capacities on cargo.one is anticipated for Q2 2020 in major European cargo markets.