FROM MAGAZINE: Tackling the digitalisation challenge
The demand for improved predictability and end-to-end visibility of shipments in transit has never been more significant to the air cargo industry. While there have been notable strides in the adoption of technology with initiatives such as e-freight and digital cargo, digitalisation still remains a challenge with just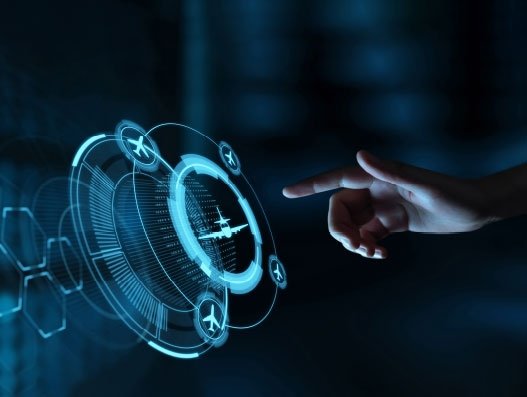 The demand for improved predictability and end-to-end visibility of shipments in transit has never been more significant to the air cargo industry. While there have been notable strides in the adoption of technology with initiatives such as e-freight and digital cargo, digitalisation still remains a challenge with just over one million of e-AWBs used for freight operations by select airlines as of October 2019.
The digitalisation journey of the airfreight industry has been a long and challenging one. The e-freight concept was initially launched by IATA in 2006 as part of the StB (simplifying the business) programme and became an industry-wide initiative. With more than 30 paper documents being handled for each shipment, the goal established 14 years ago by the e-freight program was to cut delivery cycle times by 24 hours, accelerate and enhance track-and-trace processes and eliminate nearly 8,000 tonnes of paper documents annually - the equivalent of 80 Boeing 747 freighters filled with paper!
A typical consignment booked by a forwarder and shipped onto an aircraft takes nearly five to six days to reach its consignee, while the time it takes to reach the destination market is less than a day. The rest of the time is often spent in customs formalities and clearance or hung up in the web that includes ground handlers, customs brokers, truckers and importers. This dwell time totally nullifies the benefits of air freight for which a shipper usually pays a premium.
It is a no-brainer then that digitalization of documentation and the processes will increase the efficiencies in tracking of goods and data exchanges between airlines, trucking companies, forwarders and shippers. It will also reduce costs and delays and ease security compliance and customs clearance issues, leading to an overall improved customer service. The biggest win will be in speed and quality of information exchange, which will happen effectively in real time. Some stakeholders have jumped on the bandwagon however there is still reluctance among some of them to opt for digitalisation of their processes, and that, will only make air freight less attractive to customers.
"Digitalisation is something that we have talked as an industry for far too long but didn't really demonstrate the absolute commitment to delivering it. But now, people are investing in the technology and they are committed to working with their partners because there is a certain realization that if we continue to do as we have been doing for the last 3-4 decades, we are going to lose the shippers. We are going to lose the confidence of the e-commerce players, those shipping high value pharma – they want to have access to the information of their shipments throughout the journey. When things go wrong, they want to hear about it when they go wrong and not after the journey has concluded," explained Glyn Hughes, global head of cargo, IATA.
"It has taken us such a long time to come to at least reasonable penetration of eAWBs. We are taking a lot of time for it and the reason for that is that there are so many parties involved and it is difficult to get each and everybody on the same level. Only when the end-to-end functionality works, everyone stands to gain," reasoned Dorothea von Boxberg, member of the executive board and chief commercial officer at Lufthansa Cargo.
"In the increasingly competitive air cargo industry, the whole ecosystem – spanning airlines, warehouses, freight forwarders, booking agents, customs and road/rail transport – must accelerate its digital transformation, to be more efficient, and remain economically viable, as well as enable new business models and better secure the data and goods that are in its care. Some players have made great strides in adopting new technologies, from online marketplaces, to IoT and drones. However, for most of the industry, a fundamental cultural change is required to evolve and create a truly connected supply chain, where stakeholders can work together to share inventory and securely share data with only those who need it," says Niranjan Navaratnarajah, cargo industry director, Unisys Asia Pacific.
Unisys' cargo solutions are used by many leading carriers, who collaborate via the Unisys Cargo User Group (UCUG). Unisys and UCUG members have worked with IATA for more than 20 years on initiatives such as e-Freight, Cargo iQ and XML messaging.
Meanwhile, Ashok Rajan, senior vice president, IBS Software feels that with the industry being siloed and fragmented, information gets lost between the tracks. IBS' mission is to show how airlines can transform themselves into modern, digital enterprises. "It is a three-layered strategy - the first is to get the right platform in place where you can start to work on digitisation. Second is to help people make use of the tool. While we run Centres of Excellence on Artificial Intelligence, we work with our customers in making best use of this platform. The third layer of strategy that we are looking is to build collaboration platforms," explains Ashok Rajan, IBS. Rajan goes on to say that the company is now working on getting together a series of industry platforms which will help airlines collaborate together when they do joint ventures, and where airlines can talk to their ground handlers seamlessly.
Source: Accelya - IATA World Cargo Symposium 2019
Getting digitally ready
Several factors could explain the slow adoption of e-AWBs. The primary factor could be the lack of standardization across platforms making communication difficult. The other is the lack of initiative on the part of the stakeholders. Government regulations that require data targeting for security purposes will make it essential to digitise airway bill information for security and trade compliance.
"To go towards a fully integrated digital network of notes, where each note represents an air cargo player, there are different steps to be taken. Today, we still have air cargo companies with multiple Excel files, piles of paper and huge archives and are scanning documents, and think that is digitalisation. First of all, we need in-house improvements to make (our) company digitally ready," believes Sara van Gelder, cargo digital development manager at Brussels Airport. Sara was speaking at a panel discussion on digital cargo strategies at the Cargo Facts EMEA 2020 in Frankfurt held earlier this month.
Digitalisation is now creating a new value proposition and customer demands are increasing with the industry's two most promising growth markets, e-commerce and temperature-sensitive goods such as pharmaceuticals and perishables.
Some digitally focused air carriers such as Lufthansa Cargo, Emirates SkyCargo, Air France KLM and logistic companies have already adopted the e-AWB standard and have created their own APIs to process some advanced digital information. Others are trying to catch up in this dynamic environment where unfortunately a digital industry standard is still missing.
Source: SATS - IATA World Cargo Symposium 2019
"At Lufthansa Cargo, we really feel digitalisation can make a really big difference to the industry so that the industry can become a lot more efficient, a lot more transparent and also a lot easier to work in. We make a lot of effort across all areas of air freight to become digital. It is about making air freight capacity booking as easy as buying anything else on the Internet," said Dorothea.
Dorothea further added that while she is not very happy with the pace of innovation we have had so far, she does see it accelerate. "I think there is a lot more focus on the topic and there are many more partners investing in it. I am really hoping we are getting to the inflection point," she said.
"Digitalisation is high on our agenda at Emirates. Admittedly, we still have a long way to go. We still need to get our basics right in digitalisation. As an industry, we are still lagging behind – if you look at the passenger side of the business, you can very quickly get on to an aircraft with a smartphone. But on the cargo side, in most cases, a physical AWB, paper documentation, certificate of origin, and an invoice with a blue stamp on it – these are barriers that we need to address. So for me, it is about working with all the stakeholders in the entire supply chain and how do we embrace the entire digital roadmap. We are working with multiple partners to do that," explained Dennis Lister, Emirates SkyCargo.
Lister also informed that Emirates SkyCargo is now working to build a digital corridor between nations. "We are currently working on a project with the Dubai government on how we can build bilateral relations with other countries to get to a point where we have known entities and have verifiable data among the parties that will allow us to bring or move any product out of the country without having to provide any physical document," he revealed. This development could really be a big game-changer for the industry.
Data sharing conundrum
One of the biggest hurdles for the industry lies in the reluctance to share data. With different actors involved in the supply chain, each of these only shares intentions and similar related data when it advances their self-interest. They wish to preserve what is seen by them as a competitive edge.
Brussels Airport's Sara van Gelder explains how the data sharing practice can be encouraged with a good example. "Suppose you download an app like Ways on your mobile - the moment it asks you to share your location, you are hesitant to do so. However, if you realise that if you do share your location, what you get in return is an efficient or a shorter route to reach your workplace, you are very open to share your location. So it is about finding the carrot and the stick to make stakeholders move towards sharing their data. There are a lot of added values that can push stakeholders towards that goal."
Furthermore, she emphasizes on the presence of a catalyst who can bring all the actors in the supply chain together. "If stakeholder A shares data proactively to stakeholder B, C, D, E who is going to handle the cargo in our very fragmented supply chain, they can optimise their processes. So while it is interesting, it can also become very complex. Because while you put the effort in it to share the data, you are not the one who will take advantage of it but the next stakeholder who gains from it. Therefore, we need a catalyst that can bring those with different points of view to come together," said Sara van Gelder.
Creating a standard for data sharing
IATA's ONE Record initiative is the solution to take digitalisation to the next level by creating a standard for data sharing. The initiative allows the creation of a single record view of a shipment through a standardised and secured web API, thus improving the ease and accuracy of accessing the data. The standard is based on mature but progressive data sharing technologies that are well aligned with the best practices used by leading airlines. This makes it directly accessible to IT teams and service providers.
"The value of the shipments is going up, and therefore, the concern of the shippers that they need to be constantly monitored. They need to have the supply chain interacting with each other. So, ONE Record is designed as the way of taking data that each party owns and sharing it in a smart fashion. So it is not like one party has all the information and then passes it to the next partner. It is actually a platform where in data is shared on a trusted fashion as you have it in small pieces as it allows each party to reflect and respond to in a much bigger way which will help in industry optimization and efficiency," clarifies Glyn Hughes.
ONE Record assumes that there will never be a single data model for anything and everything and, instead, focuses on ontologies. An ontology is essentially a "language" with its meanings and rules. The ONE Record ontology describes the language of air cargo. There are, or will be, other ontologies for other freight modes or other parts of the transport chain.
"ONE Record envisions a digital plug and play world. "Plug" refers to need for system connectivity without any integration. That may sound too good to be true but in the 70s we faced the same challenge for hardware integration. Now we don't even question whether or not a peripheral will plug into our computer or server. ONE Record aims for the same seamless connectivity between digital companies and their systems," said Henk Mulder, head of digital cargo, IATA.
Tackling data breach
Going digital also brings with it challenges such as cyber attacks and data breach. Data captured about the shipper and the shipment is extremely sensitive and is a valuable target for malicious attacks. "To take advantage of ONE Record, security must be balanced with accessibility. Ultimately the customer owns their data – the eAWB, and should only be accessed when needed by those who have the need and authority to do so. In an environment where ransomware, denial of service attacks and human action (either accidental or malicious) can – and will – occur, the industry must move to a Zero Trust approach to security to prevent breaches and isolate and minimize their impact when they happen," believes Unisys' Navaratnarajah.
In February, WISeKey International Holding, a leading global cybersecurity and IoT company, announced that it was selected by International Air Transport Association (IATA) as its technology partner to secure the ONE Record test platform.
The WISeKey and IATA collaboration for the ONE Record platform aims to define the security layer to protect all data exchanges in the platform, by introducing the necessary technology components for strong authentication and data encryption. WISeKey will provide this security layer by leveraging its Managed PKI Services, allowing the issuance of trusted digital identities under its worldwide recognized Root of Trust, adopting the best practices in secure identity management and enhancing IATA's ONE Record platform to securely provide paperless processes and creating a plug-and-play environment where companies can connect and re-connect their digital relations with ease, security and trust.
WISeKey's technology integration into the IATA ONE Record platform accelerates the Know Your Customer (KYC) process for stakeholders participating in the platform, and WISeKey's trusted digital certificates to secure P2M (people to machine) and M2M (machine to machine) interactions allow ONE Record operations to be executed within a trusted ecosystem.
Commenting on the association, IATA's Mulder said, "Ensuring data security is a mandatory requirement for the ONE Record data sharing standard that IATA is developing with the air cargo industry. It is also a requirement where we must work with qualified and experienced solution providers, both for the advice on the design of the security layer, but also in the provision of a test platform. WISeKey meets this requirement and we are delighted to work with this experienced and trusted company."
Road ahead
Faced with the need to reinvent itself, the air cargo industry has gradually adopted digital opportunities with different levels of maturity. Opportunities are countless and initiatives are on the rise; it is up to the industry to take advantage of these digital opportunities that could add value for the shippers, and in turn, improve links with their business partners. This will help carve the digital roadmap for the industry. All air cargo stakeholders need to follow a common goal to reaffirm the competitiveness of their mode of transportation as against other modes, where the adoption of digital technologies is far more progressive.
This feature was originally published in March 2020 issue of STAT Trade Times.