Swissport Cargo Services Frankfurt gets CEIV Pharma
November 22, 2017: Swissport Cargo Services Frankfurt has received IATA's CEIV Pharma certification at the German airport after it made substantial investments into infrastructure, equipment and training. As part of the Frankfurt Cargo community efforts, the ground handler developed a dedicated product line for the handling of life science & healthcare shipments. "Regarding pharma shipments, we fully […]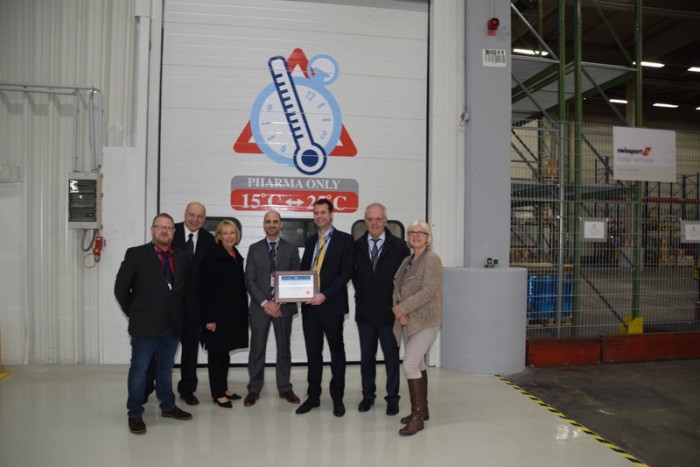 November 22, 2017: Swissport Cargo Services Frankfurt has received IATA's CEIV Pharma certification at the German airport after it made substantial investments into infrastructure, equipment and training.
As part of the Frankfurt Cargo community efforts, the ground handler developed a dedicated product line for the handling of life science & healthcare shipments.
"Regarding pharma shipments, we fully realize that there are always humans involved who need a constant flow of safely delivered medical products. Hence, it is of utmost importance to have a solid process, training and a state-of-the-art facility in place. Getting there was a tough job, but the IATA CEIV Pharma certification is a great reward for our efforts and makes the whole team very proud," said Philip Roodenburg, station manager at Swissport Cargo Services Frankfurt.
"Our business is continuously changing and it's our duty to keep up with these changes. Next to further developing our Pharma Handling capabilities, we are also constantly improving our processes and seeking for innovations that can make the difference in future cargo handling," he added.