Swiss WorldCargo carried out five flights to support humanitarian aid
Swiss WorldCargo, between May and August 2021,carried out five flights on behalf of the Swiss Confederation's humanitarian aid (HA) arm of Swiss Agency for Development and Cooperation (SDC), supporting five different countries in the process. Swiss WorldCargo is said to be committed to the safe, reliable transportation of goods and materials worldwide. 
Since the beginning of the pandemic, Swiss WorldCargo has imported thousands of tons of medical supplies and materials, including gowns, masks and caps. 
Flight 1: Delhi
On 6 May, Swiss WorldCargo transported 600 oxygen concentrators and 50 respirators onboard an Airbus A330-300 to Delhi. The effort received broad appreciation and support, with recognition from diverse political and health figures in both Switzerland and India. The successful flight operations paved the way for four further flights.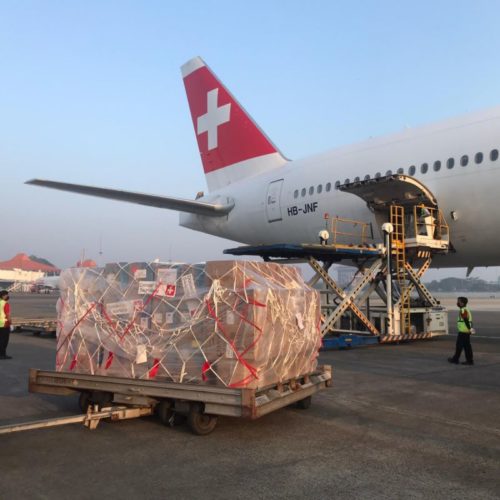 Flights 2 and 3: Jakarta and Colombo
In July, Swiss WorldCargo carried out two flights, to Jakarta, Indonesia, and Colombo, Sri Lanka. Both flights were operated as cargo-only flights carrying out medical supplies. The flight to Colombo was operated by an Airbus A330-300 aircraft from our sister airline, Edelweiss. The flight to Jakarta was carried out by an Swiss Boeing 777-300ER, and carried over 16 tons of cargo onboard, including more than 600 oxygen concentrators.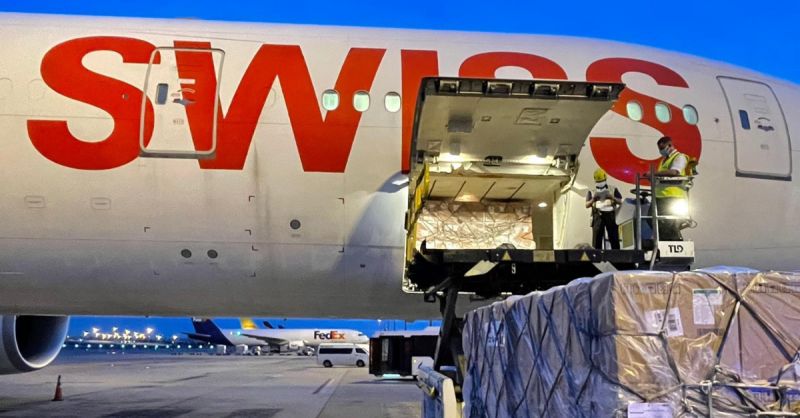 Flights 4 and 5: Bangkok and Ho Chi Minh City/Saigon
A fourth flight took place in the beginning of August. Swiss WorldCargo operated a cargo-only Boeing 777-300ER aircraft to Bangkok, Thailand. Onboard, carried 26 tons of respirators and antigen tests, as well as other medical materials. Finally, towards the end of August, we carried out a fifth flight to Ho Chi Minh City/Saigon, Vietnam. This flight was also operated by an Edelweiss Airbus A330-300 aircraft.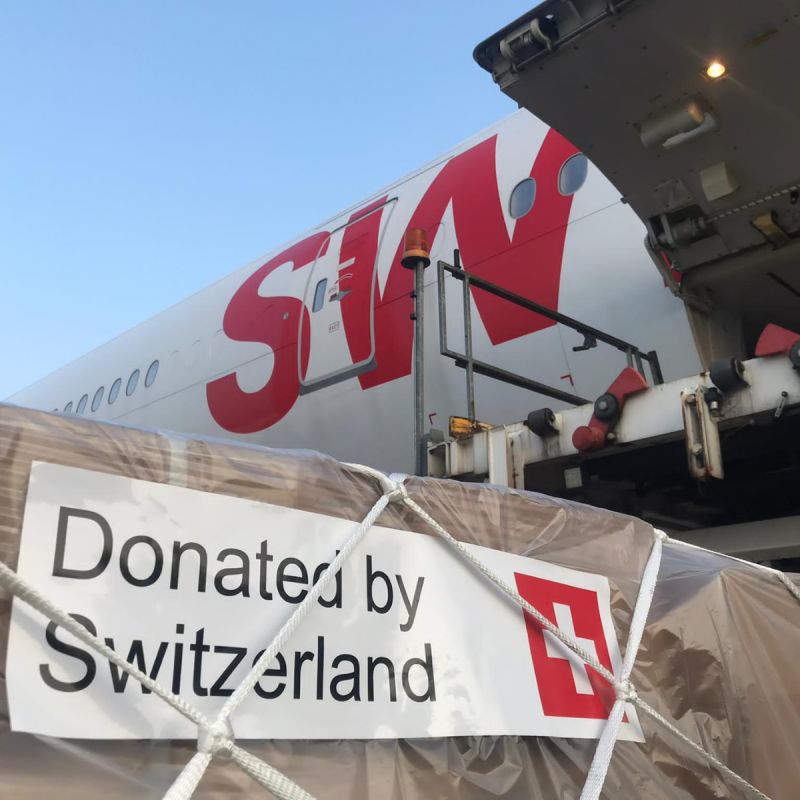 Markus Hischier, Head of SDC/HA Logistics, explained that SWISS and SDC/HA have built up a strong partnership over the course of several decades. They work together as part of the SWISS RESCUE CHAIN, a private-public partnership of different organizations responsible for the transportation of humanitarian goods to other countries in order to combat crises, such as earthquakes. This under the motto: Saving lives and alleviating suffering.
When asked about future flights, Markus explained that this was difficult to predict. "One of the most exciting, and demanding, parts of my job is that I cannot say what flights will be needed tomorrow. This is because so many of our projects require action and planning at a very short notice. However, this is all the more reason we appreciate the flexibility and close collaboration that has become a cornerstone of our partnership with Swiss WorldCargo."