Swiss WorldCargo adds intercontinental flights to its cargo-only network
Swiss WorldCargo will offer frequent flights to Hong Kong, New York JFK, Johannesburg and Mumbai starting May 15.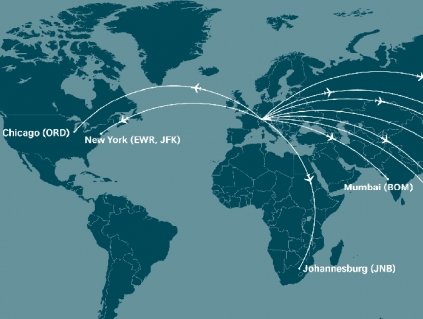 Since the end of March, Swiss and its Swiss WorldCargo division have operated more than 200 cargo-only flights, transporting over 4,000 tonnes of cargo between Asia and Switzerland. Most of the goods transported included medicines and medical supplies to support Switzerland and its population.
By including further intercontinental destinations to the SWISS route network, the company's airfreight division, Swiss WorldCargo will also offer frequent flights to Hong Kong (twice weekly), New York JFK (four times weekly) Johannesburg (weekly, performed initially by Edelweiss as cargo-only flight and from June by SWISS) and Mumbai (thrice weekly) starting May 15.
At the end of June, another 160 cargo flights are expected to be carried out on behalf of various private companies and public institutions. These will include the first-ever services to destinations such as Toronto and Shenzhen. The first of four such flights from Zurich to Toronto was conducted on 12 May, and ten cargo-only flights will be operated to Shenzhen from 22 May onwards. All these services will be performed with Boeing 777-300ER aircraft.
In addition, preparatory work is underway for the conversion of 4 Boeing 777-300ER. The Economy Class seats would be removed in order to increase the cargo volume on the aircraft.