SWISS' first Boeing 777-300ER to improve its air freight services
Jan 30, 2016: Swiss International Air Lines took delivery of the first of its nine new Boeing 777-300ER aircraft. The new twinjet will also enable its Swiss WorldCargo division to offer enhanced airfreight services and enhanced environmental performance on its long-haul operations.
The first of the nine Boeing 777-300ERs which SWISS has ordered arrived at Zurich Airport. The aircraft, which bears the registration HB-JNA, was flown directly to Zurich from Boeing's Everett Factory in the state of Washington in the USA.
The new long-haul twinjet will enable the airline's Swiss WorldCargo division to offer improved airfreight services between its Zurich hub and points such as New York JFK, Hong Kong, Montreal, Los Angeles, Bangkok, São Paulo, San Francisco and Tel Aviv.
"Our acquisition of this innovative aircraft is a further confirmation of Swiss WorldCargo's commitment to premium Swiss quality, both in the air and on the ground, flexibility and top customer service," says Ashwin Bhat, head of Cargo at SWISS. "The youngest and biggest member of the SWISS fleet won't just extend our service offer to our customers: it will also enhance the environmental performance of our long-haul operations, as it produces substantially lower carbon emissions and is impressively low-noise."
You may also like:-
---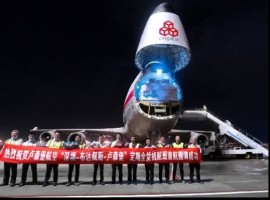 Aviation
The weekly frequency is routed Luxembourg-Bangkok-Shenzhen before returning westbound to Luxembourg via Bangkok with an additional stopover in Budapest.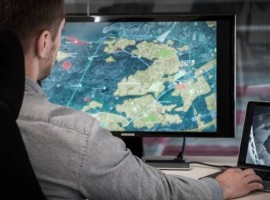 Drones
With a focus on regions with long response times, Everdrone expects to reach more than 100,000 residents in 2021 with the service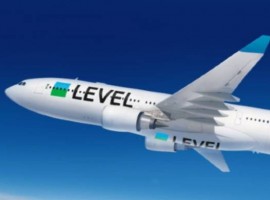 Aviation
Historically, this route has seen transit of mangoes, berries, minerals, leather products, veterinary equipment and footwear, and will offer forwarders additional access to Europe.