Swain launches new pan-European service
Oct 11, 2018: Kent-headquartered group The Swain Group has expanded its European road freight services with the introduction of new groupage and part load services across the continent, effective immediately. This new service addition will be managed through the company's wholly-owned subcontract division, MHL (Medway Hauliers Limited) which already specialises in Full Load freight into […]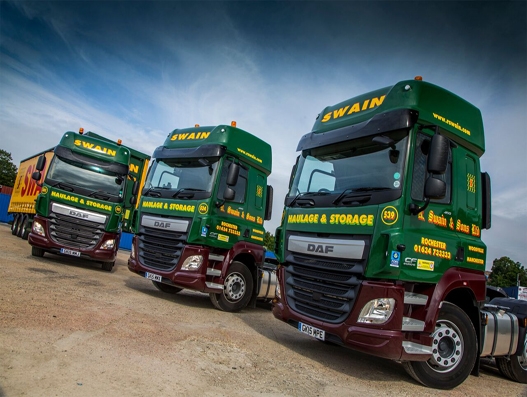 Oct 11, 2018: Kent-headquartered group The Swain Group has expanded its European road freight services with the introduction of new groupage and part load services across the continent, effective immediately.
This new service addition will be managed through the company's wholly-owned subcontract division, MHL (Medway Hauliers Limited) which already specialises in Full Load freight into Europe.
The new services follow months of development bringing together existing haulier partnerships and new connections across the EU, Turkey and Scandinavia.
They will include direct, scheduled linehaul from Kent where cross-dock facilities are conveniently located just off the UK motorway network. The services cover both imports and exports to Western Europe, Eastern Europe and the Mediterranean.
The new services will encompasses single pallet, part-load and bulk groupage thereby complimenting and enhancing the existing Full Load network it operates.
Having access to over 600 of its own vehicles, 800 trailers and another 3,500 through partners means the Swain Group can offer a complete range of dedicated express and economy services with the ability to select the optimum, cost-effective route to suit the customer.
"We have long seen a demand in the market," says Matthew Sweet, Group commercial director at Swain. "We have brought in specific expertise to complement our existing resources to deliver on the strategy and despite the current market uncertainties driven by Brexit, we strongly believe there is a robust market to launch the service into.
"While the industry appears to offer shippers and manufacturers a wide choice of operators. From our experience the reality is somewhat different and we believe it's our core values and partnership arrangements and visibility which will be one of the key qualifiers for our new Full Load service."
The Swain Group is additionally at the forefront of developing new technology to improve the customer experience which will be an important element of the new service.
Its intuitive drag and drop traffic pad allows it to build loads more effectively allowing it to send work instructions to drivers, receive PODs and automatically email invoices direct to customers – saving time and money.