Surge in e-commerce business help UPS revenue climb by 7.7% in Q2 2017
<p style="text-align: justify;">Jul 29, 2017: <a title="UPS" href="http://www.ups.com/" target="_blank">UPS</a> (United Parcel Service) has announced that the company's revenue for the second quarter of the year stood at $1.4 billion or 7.7 percent higher. At same period last year, the revenue was $1.3 billion. Against the strong profits reported by the company, earnings per share have […]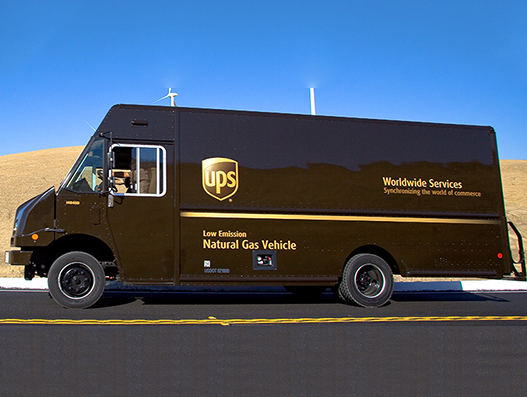 Jul 29, 2017: UPS (United Parcel Service) has announced that the company's revenue for the second quarter of the year stood at $1.4 billion or 7.7 percent higher. At same period last year, the revenue was $1.3 billion. Against the strong profits reported by the company, earnings per share have improved by $1.58, an increase of 11 percent versus the same period in 2016. All three business segments generated more profitable product mix, improved yields and better management of operating costs.
"UPS generated great year-over-year revenue gains in the second quarter, and we produced solid earnings per share growth, consistent with our plans. We continue to invest in our network to expand our capabilities, our market presence and our global reach," said David Abney, UPS chairman and CEO.
Revenue increased in all segments and major product categories, as expanded customer demand spread across the company's broad product portfolio. Operating profit was up 8.7 percent to $2.2 billion driven by strong performance in the US Domestic and Supply Chain and Freight segments. The year-over-year 2Q EPS comparison includes benefits of about $0.10, primarily from fuel and workers' compensation. Year-to-date capital expenditures to support investment strategies were $2.0 billion.
This year, UPS has paid dividends of nearly $1.4 billion, an increase of 6.4 percent per share over the prior year, rewarding shareowners with continued strong dividend yield. As of June 30, 2017, the company has repurchased 8.4 million shares for more than $900 million, reaffirming its commitment to return cash to shareowners.
The US domestic segment benefitted from growing demand for e-commerce deliveries, which fueled an 8.1 percent increase in revenue over 2Q 2016. The US consumer increasingly prefers to shop online, and UPS is taking advantage of this trend through its unique portfolio of delivery solutions and industry-leading customer-facing technology. Revenue improved $730 million over 2Q 2016 as e-commerce drove higher demand for UPS Air and Ground products. Next Day Air and Deferred Air shipments climbed 6.4 percent and 11 percent respectively, as customers continued to select UPS's quick and convenient solutions. Operating profit increased more than 13 percent, and operating margin expanded 60 basis points to 14.3 percent.
The International segment generated improvement with growing demand for cross-border shipments. Export shipments rose across all UPS regions, as customers took advantage of UPS's expanded portfolio, improved time-in-transit and industry-leading customs brokerage solutions. The International segment also made several announcements to expand its capacity and local-market presence. Operating margin was industry leading at 18.4 percent, and operating profit was $583 million, including anticipated currency headwinds of $114 million. Robust export growth continued at 12 percent led by Europe and Asia. All regions of the world contributed to the expansion. The segment reported a revenue increase of 2.8 percent over 2Q 2016, up 8.3 percent on a currency-neutral basis.
"The Supply Chain and Freight segment again showed good momentum this quarter as the teams in each business unit are executing on revenue quality improvements combined with structural cost reduction programs," Abney said. "This performance shows balanced growth across all business units as revenue and operating cost initiatives strengthen core performance."
Supply chain revenue increased 12 percent over 2Q 2016 as the company deeply aligned with preferred customers, enhanced revenue management initiatives and market conditions improved across all business units. Tonnage gains in Freight Forwarding and UPS Freight contributed to improved top-line results as economic conditions across non-retail markets continue to strengthen. Retail inventory replenishment and improved aerospace sector performance enhanced the distribution unit results.
Coyote Logistics delivered double-digit revenue growth as the unit continued to gain market share. All business units contributed to segment operating profit expansion of 24 percent, which included a one-time benefit.