UPS to double capacity at Columbus facility
Nov 22, 2016: UPS will invest more than $175 million to expand its main Columbus, OH ground package hub on the City's west side as part of a multi-year plan to modernise its global network operations and capacity.
When completed in the fall of 2018, sorting capacity will double to process more than 63,000 packages per hour. The 375,000 square-foot-addition and retrofit to the 5101 Trabue Road facility brings advanced technology and operations automation to respond to growing customer needs.
"Columbus has grown as a UPS transit point for commercial and residential e-commerce packages moving across the country," said Derick Craft, president of the UPS Great Lakes District that includes mid-Ohio north through Michigan. "We appreciate support by the city and state to be part of plans that optimize the UPS network. Our people will continue reliable service as we maintain daily pickup and delivery operations throughout construction."
At least 75 new jobs are planned to join nearly 1,800 workers at UPS package facilities in Hilliard and Obetz as well as the airport gateway operations. Earlier this spring, the Ohio Tax Credit Authority approved UPS participation in an incentive programme for the project commitment.
The latest UPS sorting, processing and data capture technology are part of systems that increase the building's flexibility to efficiently route packages through a maze of belts and conveyors. Six-sided decode tunnels will replace traditional scanning to rapidly capture package information from address labels. High-speed UPS Smart Label applicators will place labels on packages to give personnel instructions for proper routing, loading on local delivery vehicle.
Additional nearby property brings the facility complex to more than 90 acres, including current liquefied natural gas fueling to power the growing UPS fleet of alternative fueled tractors for which Columbus was an early leader in 2013. Changes in the building footprint provide a larger trailer staging area and expanded employee parking.
UPS employs more than 13,500 people across Ohio in package delivery, ground freight, aircraft operations, air and ocean freight forwarding and contract logistics.
You may also like:-
---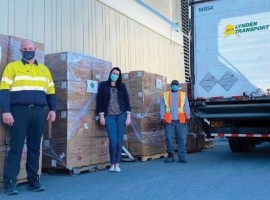 Logistics
The shipment, which was the largest donation received from private industry, included 12,500 isolation gowns, 100,000 N95 masks and 400,000 surgical masks.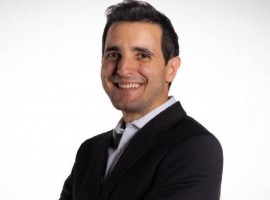 Air Cargo
Otávio joined LATAM Airlines Group in 2015, initially working in cargo planning and commercial areas but since 2019, he was LATAM Cargo Brazil's Operations vice president.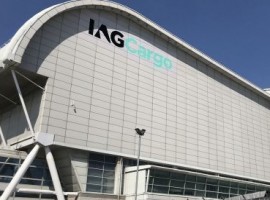 Air Cargo
The large amount of high dense engineering goods, destined for Europe & North America, that made the difference on weight.