Medtronic ties up with CEVA Logistics for new distribution center in Herleen
Nov 16, 2016: Medical technology company Medtronic has started construction of a new 33,000 sq m distribution facility adjacent its existing Centre of Excellence in Heerlen. This will enable the company to reach over 15,000 hospitals and clinics in Europe within 24 hours. Medtronic will establish and operate this facility in close collaboration with CEVA […]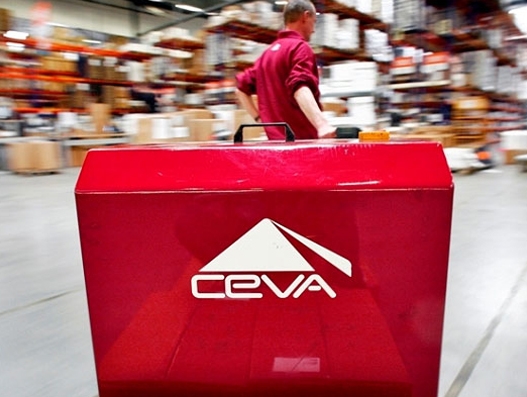 Nov 16, 2016: Medical technology company Medtronic has started construction of a new 33,000 sq m distribution facility adjacent its existing Centre of Excellence in Heerlen. This will enable the company to reach over 15,000 hospitals and clinics in Europe within 24 hours. Medtronic will establish and operate this facility in close collaboration with CEVA Logistics. Approximately 140 new jobs will be created in addition to the existing 1000 Medtronic employees in Heerlen. The first activities at new facility are expected to start mid-2017.
The new distribution center, developed by real estate partner WDP and managed by CEVA, is dedicated to the storage and distribution of Medtronic's medical devices, such as implantables, surgical instruments and patient monitoring systems. This new facility provides a springboard for the continued growth of the medical logistical activities already underway in the region and the future development of Medtronic's Medical Logistics Campus in Heerlen. The municipality of Heerlen and the Province of Limburg have responded positively on the cooperation and the start of the construction.
"We strive to ensure the timely delivery of our medical technology products to hospitals and patients, and the unique geographical location of this new facility is aimed at supporting anticipated growth across the European market. We look forward to enhancing our presence in this community," said SikkoZoer, Vice President, Customer Care and Supply Chain at Medtronic EMEA (Europe, Middle East and Africa).
"The new distribution center will allow CEVA to provide Medtronic with world class logistics services both today and in the future and underscores our global expertise in the healthcare sector. We are extremely proud that a quality-focused company such as Medtronic considers us to be a partner, rather than a supplier," said Bart Beeks, Executive Vice President for CEVA Logistics in the Benelux.
Martin de Beer, alderman Economic Affairs, Municipality of Heerlen said, "Heerlen is very pleased with Medtronic's decision to substantially expand its presence at Business Park Trilandis. This emphasizes once again that the city of Heerlen offers tremendous opportunities for companies in the medical logistical sector. This investment, in close cooperation with WDP and CEVA Logistics, is a key indicator of growth in the existing medical logistical cluster in the region, highlighting Medtronic's status as the largest commercial employer in the region."
TwanBeurskens, Provincial Representative Economic Affairs, Province of Limburg, adds, "This positive news proves once again that our region is attractive for multinational companies. The expansion of Medtronic's activities within the region strengthens their position, which will also prove beneficial for other small to medium-sized companies and institutions in the medical technology industry."