B&H Worldwide to operate new Heathrow parts facility for Logix Aero
Nov 29, 2016: B&H Worldwide will operate a new Heathrow parts facility for leading aircraft parts provider Logix Aero. Logix Aero has chosen B&H Worldwide to provide inventory management at its 24/7 aerospace dedicated LHR facility. Using its specialist warehousing and inventory management tool, OnTrack, B&H Worldwide will provide specialist round-the-clock solutions to support Logix […]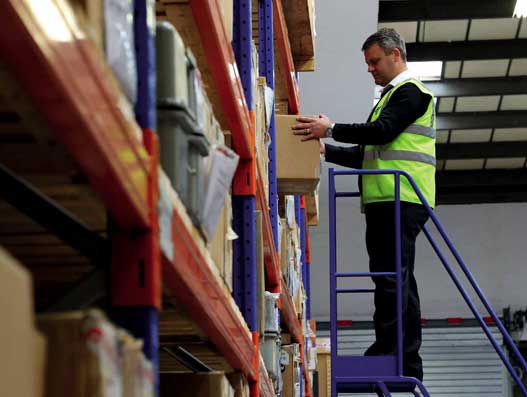 Nov 29, 2016: B&H Worldwide will operate a new Heathrow parts facility for leading aircraft parts provider Logix Aero.
Logix Aero has chosen B&H Worldwide to provide inventory management at its 24/7 aerospace dedicated LHR facility.
Using its specialist warehousing and inventory management tool, OnTrack, B&H Worldwide will provide specialist round-the-clock solutions to support Logix Aero's global operations.
Logix Aero is one of the fastest growing aircraft parts providers in the marketplace and has a vast inventory of aircraft components which will now be managed through B&H's tailored inventory management solution.
"We are providing Logix Aero with a one stop solution for all operational requirements, including warehousing, receipt & dispatch, and repackaging all materials coming into the facility. Logix Aero now has a dedicated team at B&H, covering operations, compliance and account management," states Chris Allen, Customer Solutions manager, B&H Worldwide.
By using the OnTrack system, Logix can maintain tighter control over its supply chain, and provide its customers with more visibility through a complete track and trace function at any time of the day or night. Logix Aero's stock management software system has been fully integrated into OnTrack to provide customers with a seamless interface when ordering a spare part.