FROM MAGAZINE: Super-sizing GSSA capabilities
General sales and service agents (GSSAs), responsible for bringing in around $12.5 billion of the air cargo industry's annual income, have naturally become outsourcing companies of choice for airlines, offering significant value-added services. Demand for these services will continue as the market softens in the short term and airlines look to control their costs and […]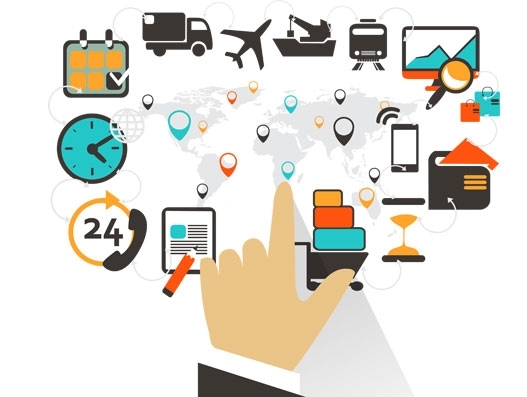 General sales and service agents (GSSAs), responsible for bringing in around $12.5 billion of the air cargo industry's annual income, have naturally become outsourcing companies of choice for airlines, offering significant value-added services. Demand for these services will continue as the market softens in the short term and airlines look to control their costs and maximise revenue.
The air cargo sector, which is worth around $50 billion (IATA reports) relies on the outsourcing of some operations in order to generate efficiencies – and this looks set to increase further. It is estimated that around 25 percent of the air cargo industry is raised by way of outsourced sales operations.
Across the world, according to IATA's forecast, there has been a rise in cargo carried in 2018, which stands at 62.5 million tonnes, up by 4.5 percent to 59.9 million tonnes in 2017. GSSA (general sales and service agent) and GSA (general sales agent) play a large role in facilitating this growth.
Now more than ever, airlines see outsourcing of cargo as a sensible option in terms of cost saving and incremental revenue – they are looking for partners that are reputable, financially sound and can deliver in terms of revenue, network coverage and investment in business intelligence.
While some GSSAs may still act purely as an outsourced sales agent for airlines, over the last two decades the role for many has evolved far beyond just sales to the point where the GSSA acts as the main cargo representative for the airline in a particular market, country, or region. The move towards GSSAs offering additional services such as handling supervision led some years ago to the expansion of the term to GSSA or general sales and services agent, although some of the bigger international firms have taken the role even further.
"In recent years, the role that GSSAs play has changed significantly. The first – and biggest – change was the addition of 'Services' to the traditional 'General Sales Agent' – to put it simply, expanding our scope of action beyond simple cargo capacity sales. Making this change also resulted in greater diversification of our activities, and we have even recently begun offering comprehensive management of part or all of our partners' cargo chain on their behalf," explained Adrien Thominet, CEO, ECS Group. ECS Group has had a historic foothold in the most mature but also the most stable (Europe and North America) markets. Nonetheless, its recent acquisitions (in Asia and South America in particular) have helped ECS Group to strengthen its positions across the world.
In terms of structural costs, airlines outsourcing services to GSSAs works best because it allows them to reduce their fixed costs while increasing their income. What's more, insourcing isn't relevant in a lot of situations, and is almost impossible on a global scale. This means that airlines need to continue outsourcing their services. "It also means that we, as a GSSA, can offer them the broadest possible range of solutions and invent the solutions of the future for them. This is the source of our strength at ECS Group – we never stop innovating and anticipating tomorrow's needs. Our aim is to push airlines to keep outsourcing sales and more services, not by default but because we, as a supplier, are providing the best solutions for them in terms of costs and efficiency," Thominet said.
"When we first started thirty years ago, a lot of time was spent convincing airlines that they even needed to actively sell their cargo product. Now it's a given, and the GSSA model is the most cost effective way to do so," recalls Joseph Lawrence, president, Airline Services International (ASI). ASI is active in all markets, except Western Europe and has a strong foothold in the Latin American, African, Middle Eastern and Caribbean markets.
Speaking of how important it is to cater to different services to attain sales success, Prithviraj Chug, director, Group Concorde, said, "GSSAs primarily did sales and marketing for the airlines, but now they are lending a lot of support in operational activities, so import, export, trucking, custom formalities are all operational activities on the ground and syncing all chains between the stakeholders are being done by the GSSA; it is crucial to sales success of the GSA hence this is becoming a part of GSSA activities."
Recently, Group Concorde won a contract with United Cargo in India effective June 1 this year and is bidding for about 5-6 more contracts (most of them in Asia-Pacific) in the next quarter, Chug informed.
ECS Group has begun offering a new service under a newly set-up Total Cargo Expertise (TCE) department which it said is focused on offering "more individualised service to its airline customers". The general sales and service agent (GSSA) said TCE aims to share its expertise with airlines, as well as offer its services individually, "providing the most appropriate combination to suit its clients' strong performance growth".
TCE, ECS said is able to manage airlines' entire cargo activity, from the traditional sale of cargo capacity to comprehensive management of operational aspects, and above all, management of quality and security procedures. TCE also brings business intelligence tools and customised communications to the table, ECS said.
"With Total Cargo Management (TCM) in particular, we are positioning ourselves more as a global cargo management agent than a simple GSSA. In other words, our expertise is now global and mature enough that we can stand in for an airline and operate all or part of their cargo activities on their behalf while also maximizing their cargo revenue. In just a few years, we have grown from an intermediary to an air freight stakeholder in our own right," said Thominet.
Investing in technology
Adapting to change is essential in today's climate and digitalisation holds key. Forwarders, because of the demand from their shippers, want information as quickly as possible, at a specific service level. "In the same way that the high-street retail industry is changing and being overwhelmed by the consumer's appetite for online shopping, so too the 'high-street' airline cargo industry is being overwhelmed by the demand from forwarders to speed up the quotation to booking process," said Stephen Dawkins, CEO, Air Logistics Group.
Dawkins further added that GSSAs must strive to give the forwarders a variety of solutions and choice of service so that they can offer the same to their clients. In his view, the role of GSSAs today, enabled by their global network, is to be a 'portal' for airline partners available to all players in the cargo forwarding community, and to provide accurate information and a high level of service quality to the forwarders based on the different services of the airlines that they represent.
ECS Group is also investing heavily into technology. According to Thominet, "It is an investment in the future, and that future is digital. We have to transform ourselves in order to stay competitive and to develop the profession into GSSA 4.0, particularly in light of the boom in e-commerce."
"To do this, we are putting significant human and financial resources in place in the digital sphere to address our clients' and partners' expectations but also to create new opportunities. Digitalisation is a demanding, long-haul process that requires us to rethink our structures. That's why we're surrounding ourselves with the very best to help bring about the necessary changes and to facilitate these changes by training our in-house teams," Thominet added.
However, Airline Services International's Joseph Lawrence feels that while technology should be a key driver for this industry, it is difficult to get all stakeholders on common ground to make the big changes. "We (the industry) talk about it a lot but we can't seem to get everyone on the same page and ready to make the big changes required. In the past, ASI has created reward programmes to incentivise the forwarders into using our online tools, and were disappointed in the results. So we are looking at new and better ways of getting them to embrace the future," he said.
Air Logistics Group has moved with the times and has invested significantly in IT and back office functions, and will continue to do so as the demand from our airline partners is to have revenues and yields as quickly after flight departure as possible.
"As e-commerce continues to boom, airlines and their suppliers will need to continue to evolve to deliver on the demands of the large e-commerce companies that bring huge influence into the airline cargo industry. The airlines that have invested into e-commerce will be the ones that are the market leaders for the next 10 years," said Dawkins.
"We expect to see a continued expansion of the requirements from airline partners to provide additional services be it fiscal, sales, or operational from professional GSSA companies. Air Logistics' innovative approach allows its airline partners to take advantage of a variety of solutions, from turn-key Total Cargo Management to local sales in niche markets," he added.
In another interesting initiative, ECS Group is looking to the future by turning to the younger generations and opening up the doors of the air cargo industry to them. "Seeking out new talent, original ideas and a fresh look at this industry encouraged us to create the #NexGenLeaders challenge, which has resonated so widely and been met with such success that it's clear we're on the right track. A lot of the teams that we selected to be among the 10 finalists didn't know anything about the air freight industry beforehand, and they've told us that they've discovered an ecosystem that they weren't expecting to find – a stimulating and appealing industry that's full of challenges," he said.
With no sign of airlines reversing the trend to continue outsourcing cargo sales and increasingly other services, the future looks bright for GSSAs in the air cargo sector, especially those investing heavily in technologies. GSSAs, driving in around $12.5 billion of the industry's annual income, with the resources to invest in the information and communications technology that the business increasingly requires, and staff trained to effectively use it.