Suparna Airlines launches Xi'an-Hahn cargo airline
August 29, 2017: Suparna Airlines, a subsidiary of HNA Modern Logistics, has launched "Xi'an-Hahn" cargo airline that landed recently at Xi'an Xianyang International Airport. This is the second European cargo airline of Suparna Airlines after "Xi'an-Amsterdam". The cargo airline has deployed the B747 cargo aircraft, which is scheduled to run one flight per week, and […]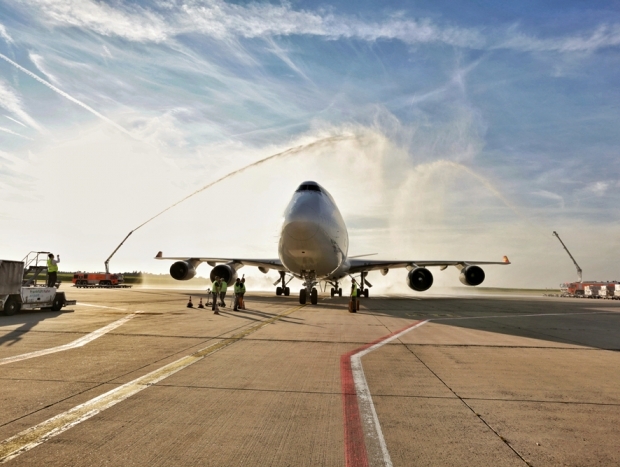 August 29, 2017: Suparna Airlines, a subsidiary of HNA Modern Logistics, has launched "Xi'an-Hahn" cargo airline that landed recently at Xi'an Xianyang International Airport. This is the second European cargo airline of Suparna Airlines after "Xi'an-Amsterdam".
The cargo airline has deployed the B747 cargo aircraft, which is scheduled to run one flight per week, and will majorly carry electronic and mechanical products.
The first flight has achieved a departure volume of nearly 100 tonnes, achieving rapid delivery of cargo from Shanghai and Xi'an to Frankfurt-Hahn Airport. Meanwhile, the cargo in this flight has adopted the customs declaration model of customs clearance integration, which has greatly improved the time limit for cargo declaration and has provided convenience for customs clearance.
The start of the airline will further expand the China-Europe cargo airline network, promote economic and trade cooperation and cargo exchanges between Xi'an and European countries, and help the Xi'an "China Memphis" construction.
Suparna Airlines was formerly known as Yangtze River Express and Yangtze River Airlines after launching passenger services.