Steven Polmans joins Nallian as Chief Customer Officer
Former director of cargo and logistics at Brussels Airport Steven Polmans joins Nallian, an open cloud-based data sharing platform, as its Chief Customer Officer.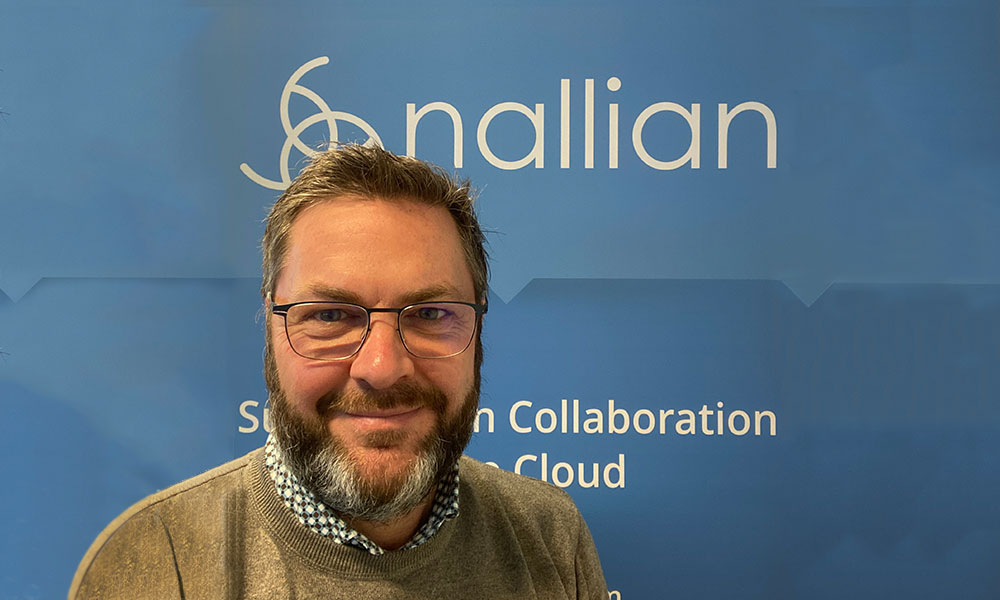 Steven Polmans, who left Brussels Airport's top cargo job last month, joins Brussels-headquartered open cloud-based data sharing platform Nallian as its Chief Customer Officer. Polmans takes up the new responsibility starting today, January 18.
As Chief Customer Officer, a new role in the less than 30-employee technology company, Polmans is responsible for accelerating the expansion of Nallian's global network of cargo communities that operate the Nallian Cargo Cloud. With his cargo expertise and impressive track record in digital cargo transformation and building cargo communities, Polmans, Nallian thinks, is perfectly fit to take the data sharing platform in its global ambition and mission 'to make the world operate as one'.
"When I decided to leave Brussels Airport, it has always been my intention to stay in the sector and build further on what I have created together with my cargo colleagues and peers. Air cargo is more than a job for me, it's a passion and it was very important for me to find a place where I can share, cultivate and act upon this passion. I feel Nallian is the best place for me to do so," Polmans said about the new job.
"We share the ambition to drive efficiency and transparency in the air cargo industry by making cargo communities operate in a connected, collaborative way. It is what initially brought us together on the BRUcloud project, and what we have been developing at Brussels Airport over the past years. I now look forward to assist other cargo actors with their digital cargo transformation and their journey to connected, collaborative work," he added.
Polmans had a very impressive and a decade old career at Brussels Airport building the cargo division of the airport into a formidable position within Europe. Has he settled for something small, certainly no way less important, and perhaps much less glamorous?
He was quick to respond saying that this will be a question that he is likely to get asked in the coming days. The glamorous part, he said, was never of interest to him. "It came in as a result of what we had been doing at the Brussels Airport and what I have left behind after 10 years at the airport. This is a different job and certainly puts me more out of my comfort zone. That is very important to me. But I am very familiar with the air cargo industry and the customers that I will be working with."
"I see the mission and opportunities ahead of me and they are growing so far and growing strong. I do not see it as a small job. This is a company that is growing really fast. Therefore, I do not see it as a step back," Polmans clarified.
Going forward, Polmans will focus on collaboration on which Nallian would like to build their growth. "They have good technology but a lot of what is required in the air cargo industry is not jut technology but change management. Change in mindset. I think that is where I will be able to add value and that is going to be my contribution to Nallian's story.
For Polmans, as he takes up the new responsibility, the challenge is also to make Nallian to shed its brand perception as a very local Brussels and Belgian brand. This is despite the fact that Nallian has opened its office in Singapore with the aim to expand in Asia. It has its community collaborative application operational at the DFW Airport in Dallas, USA besides in London Heathrow, Liege in Beligium and Luxembourg.
"It is a perception and it is correct. Brussels Airport was the entry for Nallian in the air cargo sector. But now they are already grown from local to global. And part of my job is to work on the building Nallian as a global brand. With my international network in the air cargo and exposure, I am going to do this for Nallian. Focus is absolutely global," Polmans said.
Polmans said he is going to work very closely with Jean Verheyen, the CEO of Nallian, and the rest of the management team. "I will be involved in all aspects of the company and I will use my expertise and knowledge to grow this company. And that gives me the feeling that the current responsibility is not a step back in my career but I am actually in the driving seat of this company," said Polmans.
Speaking about Polmans joining Nallian, Verheyen said having Steven on board is yet again another important step for Nallian
"We have worked closely together in the past and are fully aligned on our vision for the cargo industry. Steven brings a wealth of knowledge and expertise to the team, which together with his drive and collaborative mindset will help us accelerate and support more airports better on their journey to connected, collaborative work. We are very excited to shape the future of air cargo together."
Check out our Youtube channel for an exclusive interview with Steven Polmans in our new interview series called Cargo Masterminds. Available at 1400hrs (CET) or 1830hrs (IST)