STAT Trade Times joins hands with CCA to host Global Perishable Conference in Addis Ababa
May 11, 2017: The global perishable air cargo industry is estimated to be valued at nearly USD 250 billion. The Cool Chain Association (CCA) in its capacity as an industry organisation supports and takes initiatives to address the challenges in the movement of perishable cargo by air from farms to destinations around the world. Hurdles like poor cold chain infrastructure, transportation delays, and temperature excursions result in wastage/losses to the stakeholders. It is estimated that an efficient cold chain facility and management could bring down wastage to significantly lower levels.

Given the urgency of creating better cold chain infrastructure, The STAT Trade Times has joined hands with the CCA to host the Global CCA Perishable Conference in Addis Ababa, Ethiopia on June 26, 2017. This conference will pave the way to open a constructive dialogue between the logistics sector, perishable producers and exporters.

"Perishables are a growing commodity, and up till now the air freight volumes of perishables still exceed the pharmaceutical volumes by far. Perishables are a very relevant commodity for the air cargo supply chain and vice versa. Without the proper air cargo supply chain, perishables would not reach their markets. Despite the increased protectionism, consumers have gotten used to consuming perishables from all over the world all year long. Air cargo is a key enabler for this process and growth," said Sebastiaan Scholte, Chairman, CCA.

According to Scholte, Addis Ababa is a great place where all the necessary investments are being made for the perishable air cargo supply chain. "The CCA is thrilled to have Ethiopian Airlines as the main sponsor. Ethiopian Airlines is a market leader in shipping perishables. We are also thrilled to have Brussels Airport as a key supporter of this event. Brussels Airport has proven to be a true innovator as an airport community, especially in the field of temperature controlled products," added Scholte, who is also the chief executive of Jan de Rijk Logistics.

Commenting on the support of the event, Nathan De Valck, Cargo & Logistics Product Development Manager, Strategic Development, Brussels Airport Company, said Brussels Airport is proud to support Ethiopian Airlines Cargo and the Cool Chain Association in making the Global Perishables Conference in Addis a success.

"Offering a world class handling of time & temperature controlled products is a strategic priority for Brussels Airport. In collaboration with the cargo community and local regulators Brussels Airport has optimised the handling of perishable goods, turning BRUcargo into a preferred European entry point," Nathan added.

Taking into account the growing volumes in perishable cargo export from Africa, this year's Global CCA Perishable Conference will address issues like logistical challenges in perishable export, innovation in technology, policy support, infrastructure development, efficient implementation, and rationalisation of routes.

The Ethiopian Horticulture Producer Exporters Association (EHPEA) is also backing the event as the principal supporter. EHPEA is an association of commercial farms engaged in the production and export of horticultural products.

The conference also aims to develop cold chain skills and infrastructure within the African continent. Bringing under one roof, global and regional providers of cold chain logistics, transport services and infrastructure to meet with Africa's perishable producers and shippers, the conference also looks at identifying new opportunities that will allow African countries to compete in the global markets.

STAT Trade Times will also be co-hosting the Second ICAO Meeting on Air Cargo Development in Africa. The three-day event, scheduled for June 27-29, will take place at the United Nations Conference Centre (UNCC) in Addis Ababa.

Taking a cue from the 'Lome Declaration,' the air cargo stakeholders in Africa have taken steps towards improving the market accessibility by liberalising the market, cooperation throughout the air cargo supply chain, etc. The conference will throw open a platform for the stakeholders including the policy makers and regulators to review the progress towards implementation of 'Lome Declaration' and chart the course of action for Africa's air cargo potential.
You may also like:-
---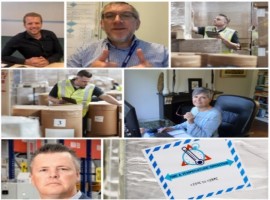 Air Cargo
Covid-19
Amsterdam Airport Schiphol's Pharma Cargo Community is collaborating to ensure the temperature-controlled supply chain is ready for the safe and efficient transportation of Covid-19 vaccines.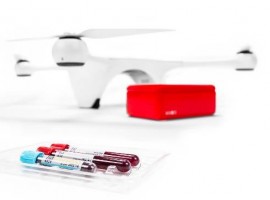 Drones
Through this partnership, Matternet will conduct a joint research project with JAL in Japan, as the company continues to expand its commercial business globally.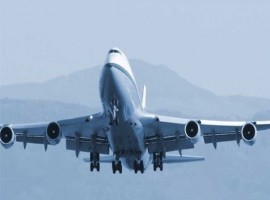 Air Cargo
DSV has now added an additional two 747 freighters to its Europe-Asia cargo air bridge with an extra weekly inbound departure from Shanghai and the new Hong Kong-Luxembourg route.