STAT Media Group unveils new video content series 'Logistics Tech Dialogues'
STAT Media Group is pleased to announce the new video series of interviews called 'Logistics Tech Dialogues'. The dialogues will be premiered on the STAT Media YouTube channel every Thursday at 0800hrs ET / 1400hrs CET / 1730hrs IST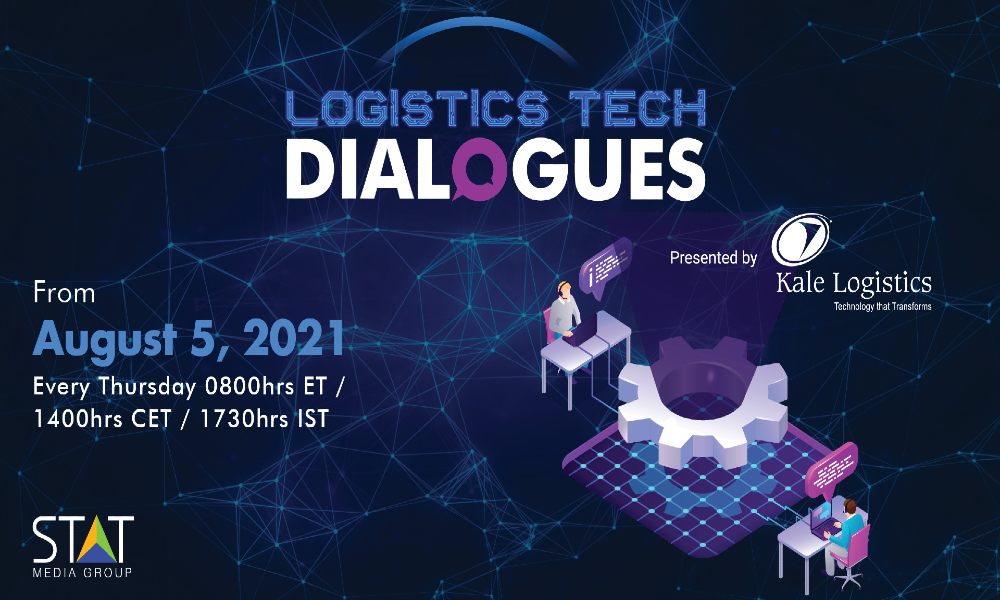 Powered by Kale Logistics Solutions, STAT Media Group is pleased to announce the new video series of interviews called 'Logistics Tech Dialogues' to feature the world leaders and innovators in the global logistics technology industry who brings efficiency to logistics operations across all modes of transport with the power of technology, starting this week.
The dialogues will be premiered on the STAT Media YouTube channel every Thursday at 0800hrs ET / 1400hrs CET / 1730hrs IST, while the first interview in the series will be uploaded on Thursday, August 5, 2021.
The weekly show will dig deep into the stories and solutions of these companies to help logistics professionals understand new technological developments and aid institutions design their way forward. With a focus on innovators, innovations, founders and technology heads, the show will be mapping out the current and relevant technology's territorial advancements into air, road, rail and ocean modes of freight transport.
Amar More, co-founder and director, Kale Logistics Solutions, said, "The logistics industry is at a very interesting cusp of a digital revolution. Logistics Tech Dialogues from STAT Media Group sets the tone for this multi-horizon tech transformation that the industry is set to achieve, and it's our pleasure to partner with them on this initiative."
"Kale has always been in the forefront of propagating and building future-proof technology core for the logistics industry that will serve as the foundation for accelerated growth and innovation. Digital technology ecosystem is the necessity of today's uncertain times, with Logistics Tech Dialogues we hope to reach out to the entire industry with this message."
By showcasing the best of the logistics tech innovators of the world who have either built or currently building cutting edge technologies to make logistics more cost-efficient, STAT Media Group with its three publications The STAT Trade Times, Indian Transport & Logistics News and Logistics Update Africa intend to democratise the access to technology and improve collaboration among logistics stakeholders.
Keep an eye on this space and stay tuned to our social media handles for announcements, weekly updates and interesting dialogues.