Stakeholders in the air cargo supply chain must come together to achieve common goals, says TIACA's new chief
The International Air Cargo Association (TIACA), global trade association, works with the air cargo and logistics stakeholders to support measures that are effective, workable, and affordable, and that create minimal disruption to the vital flow of air cargo.
In addition to this, recently, the organisation that is considered more of a US/Europe centred organisation, is looking at achieving stronger engagement from supply chain representatives from Africa, Latin American states, Middle East, and Asia-Pacific regions.
One of the recent achievements for the organisation has been the active level of participation in its meetings from the officials of government bodies such as International Civil Aviation Organisation (ICAO) and the World Customs Organisation (WCO).
In an exclusive interview to the The STAT Trade Times, Vladimir D Zubkov, the newly appointed secretary general of TIACA , speaks to Twinkle Sahita, about the immediate plans on his agenda, key innovations set to transform the air cargo industry, the importance of collaboration in the supply chain and much more.
Congratulations on your new role. What are the immediate plans on your agenda as the new Secretary General of TIACA?
Thank you for congratulating me.
Amongst the immediate plans one of the priority items is to make the organisation stronger in terms of membership and financial health.
I intend to approach TIACA membership in the same way I approached my customers whilst working in the airline business: bringing respect and satisfaction with the service provided. The current and prospective members must feel that TIACA responds to their most important interests and needs. In order to help refine the direction, we need to update the list of customer wishes. There was a questionnaire a couple of years ago. The current interests may not be exactly the same – we need to update them. And we must respond adequately.
A top interest of our members, which has never changed, is that they want to be sure that TIACA represents them well in government circles in developing policies. TIACA has a practice of attending major meetings of the regulatory bodies. There was a major development in recent years: the government and multilateral organisations like the International Civil Aviation Organisation (ICAO), the World Customs Organisation (WCO), the International Monetary Fund (ITF), and the Universal Postal Union (UPU) are becoming more interested in the air cargo industry and as a consequence they are becoming more knowledgeable. We have achieved the first level of recognition – top officials from ICAO and WCO take an active part in the major TIACA meetings. Now we need to move further ahead – to forge a real partnership in the development and implementation of regulatory material and in procedures on the ground.
Another important focus of our work is championing our industry to the heads of individual enterprises, like airports and airlines, and to economic and global trade leaders. We all know that 35 percent of international trade by value is supported by the air cargo. But there is another very impressive figure which appeared in December 2016 in the Study on Air Transport and Global Value Chains, commissioned by the International Air Transport Association (IATA). For the first time, the study quantified the relationship between air cargo connectivity and a State's participation in global trade. The study suggested that one per cent increase in air cargo connectivity is associated with a 6.3 percent increase in trade. That's what I want to bring to the attention of the States' administrations, to WCO, and to financial institutions. They have to turn their attention to one of the main facilitators of global trade, air cargo.
Coming back to membership, TIACA has been always known as a US/Europe centred organisation. I want to achieve stronger engagement from supply chain representatives from Africa, Latin American states, Middle East, and Asia-Pacific regions. Every international organisation should be conscious of the wide geographical representation and presence of all the categories of membership. It's needed for achieving consistency in procedures and for facilitating collaboration within the industry throughout the world. Every trade lane has two ends but these ends are served by people from different cultures, meaning different documentation requirements, levels of training, equipment, and often even different regulations.
TIACA needs to be strong financially in order to be able to send representatives to the EU, TSA and other meetings of importance to the members, develop position papers and training material, keep the air cargo industry informed and organize its own events. We had a very successful Air Cargo Forum in Paris in October 2016. Financially it was successful as well. It gives us direction how to approach the next ACF – in Toronto, in 2018. While being well reinforced by the ACF we have to continue developing other sources of revenue generation. Satisfied membership and prospective members who will find good reasons to be TIACA members should bring in some portion of the income. The initiatives outlined above plus some other planned steps should become the center of attention for the coming year and become additional ways for revenue generation.
Another important issue in the immediate term is achieving compatibility in procedures and regulations throughout air cargo supply chains. We don't have a reliable mechanism which connects the regulators closely enough to people working in the field. We often use the words "lobbying" and "advocacy", applying them to the occasional presence at high-level meetings. As I said earlier – we need to forge a real partnership in the development and implementation of the regulatory material and in procedures on the ground. It's one of the priorities, and I have started consultations with the heads of some international organisations about new avenues for cooperation.
Then comes training and even mere awareness of the importance of air cargo within the global economy, bringing in revenue for airlines and airports. TIACA has a "compact" training programme, which is aimed mostly at staff already involved in air cargo operations. But we are not covering the higher echelons – managers who decide on the priorities, workforce assignments, and budgets. The result is an unjustifiable lack of attention to the needs of air cargo. TIACA is in discussions with several international organisations and companies working on increasing awareness of the needs of our industry.
What key innovations in the air transport are likely to transform the industry?
Though it's hardly an innovation, I have to give credit to the advancement of the electronic documentation at many airlines and airports, as well as in other units of the supply chain. This innovation will evolve, creating a larger global footprint, and modify itself, adjusting to maturing global requirements and local (sometimes restrictive) conditions.
Safety and security needs an innovative approach in several key aspects: physical screening of air cargo and mail using the best technical means available plus third-party canines; globally harmonised Advance Data information procedures and unification of the requirements to trusted operators (there are different names for those in different countries). The important innovation here is setting up a global database of trusted operators similar to the one ICAO has for international passports (Public Key Directory). It should incorporate local databases, which should function according to the ICAO requirements. I will be placing this proposal at the next meeting of the ICAO Aviation Security (AVSEC) Working Group.
On the safety front, mainly in the dangerous goods department, there are methods under development within ICAO with TIACA's participation, establishing effective barriers for prevention of fraud, mislabeling, and other threats.
Protection of information is another area where innovation is begging to be implemented.
There are expectations for innovation not only in the technological fields, but in the way we evaluate success or otherwise of the work of cargo units at airports and other units in the supply chain. We have a very suitable project for joint development with ACI and ICAO. ACI has an Airport Service Quality (ASQ) programme to measure passenger satisfaction, which helps airports compete and enables them to measure themselves against other airports and identify strong and weak points. Cargo facilities do not have an equivalent. And they should. ICAO is very supportive. Now is the time to develop such a programme. It's one of the projects which Sanjiv Edward, chairman of the TIACA Board, and Dr. Fang Liu, secretary general of ICAO, agreed to develop as a joint one.
What is also important to note – that many initiatives come from the TIACA Board, and Board members take a keen interest in their implementation. Expect more after our next Board meeting!
Do you think collaboration is key for the success of the supply chain?
Not only is it my conviction that we as an industry must work together, but it's shared by members of the Global Air Cargo Advisory Group (GACAG) with membership of the International Federation of Freight Forwarders Associations (FIATA), IATA, the Global Shippers' Forum (GSF), and TIACA.
I recall the IATA Annual General Meeting (AGM) in Dublin, Ireland last June, specifically the panel discussion on Cyber Security. Top experts: a US Air Force General, plus the Head of International Security at the World Economic Forum, and some other participants sent a key message: "to engage and to share". They expressed concern that the efforts of many governments and organisations around the world are not coordinated. While security data from the civil side of aviation is indeed collected, there is no mechanism to pull it together and share it to the benefit of the global aviation community.
At the recent ACF in Paris, during a panel which included senior officials from ICAO, WCO, and TIACA - which I moderated – panellists came to the conclusion that "we need to work much closer together". The same notion dominated at the LEADS meeting – sort of a "think tank" of the representatives from a wide cross section of the air cargo industry and regulators, led by TIACA Board Chairman Sanjiv Edward.
Every member of the cargo supply chain makes a contribution either to the success or to the lack thereof in delivering shipments quickly, safely, and securely, as well as ensuring it is economically sound. There are so many global and regional airlines, airports, forwarders, and shippers – if we work in harmony, customer satisfaction and the success of our industry are guaranteed. If we pull in different directions – customers will find a way to reprove us.
Do you foresee growth in any specific vertical in the coming year?
More and more partners in the supply chain are increasing their focus on the perishable and pharmaceutical markets. In June this year, TIACA together with ICAO will hold an African Air Cargo Conference in Addis Ababa, and I will be very curious to see the Ethiopian Airlines' new cargo facility, which is expected to be operational in April 2017 with the capacity to handle eight B747-800 freighters at a time. It's indicative, it's a part of Ethiopian Cargo's Vision 2025. A similar cargo vision was developed in Morocco. Sheremetyevo International Airport, Russia's largest airport, is entering this dynamic market together with AirBridgeCargo Airlines.
I expect there to be more focus on multimodal transport and better coordination between different modes of cargo transport.
Adjustments will continue to be made in response to the specificities of shipments of partners like Alibaba.
Drones are also making strong headway into the market, and not only to the conferences agendas.
How do you envisage the future of air cargo industry in the coming years?
We will have to respond to the calls and to the necessity of working closer together in the supply chain.
The international organisations developing regulations will become better listeners to all voices from our industry; they will recognise the importance of pre-decision consultations. They will also appreciate the value of the industry in the implementation of their regulations and recommendations. Partnerships with them will be strengthening.
Safety and security. Apart from the rules and methodologies known and under development for establishing effective barriers for prevention of the existent and potential threats, there will be heightened cooperation in the information exchange. Establishment of a central database for the trusted agents (regulated agents in the ICAO documentation) will be recognised as a necessity.
The air cargo industry will shift emphasis from "preaching to the converted" to greater involvement of the regulators and associated international organisations, to the development of practical solutions, methodologies, and projects. Interregional cooperation amongst other things will signify recognition that (as an example) the high end facilities at the recipient side in Europe will still need to handle cargo coming from the less developed facilities in Africa. Greater uniformity will be sought by the players in the supply chain.
The air cargo industry will gradually receive the recognition it deserves from the trade organisations and development agencies (World Trade Organisation, APEC, UNCTAD, regional development banks, etc.). They will turn from contributing to the agendas of conferences to contributing to projects.
Belly capacity vs all cargo planes – co-existence might be an issue with the growing number of large airplanes.
Electronic documentation (e-freight, e-Air Waybill (AWB) and other electronic elements) within the bigger area of e-commerce, will become much more common, as more and more States in the world will ratify the ICAO Montreal Convention 99 (MC99), paving the way for wider acceptance of electronic documents, with more air cargo partners embracing the inherent advantages of modernisation.
Connectivity is one of the priority issues for passenger aviation, and this will transition to the air cargo industry at the same level of priority. This will lead to improvements in infrastructure, as well as regulatory regimes and procedures.
And working together, engaging all the participants in the air cargo supply chain in one transparent and unimpeded process will become the preferred method of work in the air cargo industry.
You may also like:-
---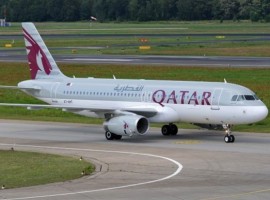 Aviation
The airline's variety of fuel-efficient efficient aircraft and strategic network management has enabled it to quickly resume flights and expand services in line with passenger demand.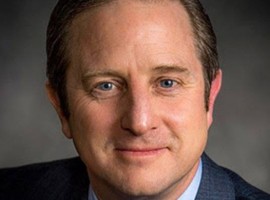 Aviation
As Boeing's first chief sustainability officer, Raymond will be responsible for further advancing Boeing's approach to sustainability that is focused on environmental, social and governance priorities, stakeholder-oriented reporting and company performance.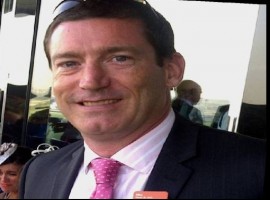 Air Cargo
Eastern Airlines has roped in Mike Duggan as director of International Cargo Business Development. Duggan will also be responsible to lead and support the carrier's move into freighter operations.