Spreading the season's cheer, 140,000 tonnes of Christmas cargo flies through Heathrow
Dec 17, 2018: A whopping 140,000 tonnes of Christmas cargo is expected to fly through Heathrow, the UK's biggest port by value during the holiday season.  New data reveals Christmas trees, snow ploughs and blowers, felt hats, walnuts, rose bushes and electric blankets exports have increased in the anticipation for Christmas.
CEBR analysis reveals almost 30 percent of UK trade flowed through Heathrow in a 12 month period – and exports flying out of the airport totalled nearly £5 billion each month. Exports to US and China alone equal £5.84 billion, more than triple that which is exported to the EU  – demonstrating how the airport is in a key position for facilitating UK trade after the country leaves the EU.
Heathrow data reveals the role the UK's only hub airport and biggest port by value plays in transporting essential ingredients for Christmas celebrations across the world. Based on historical trends, over 140,000 tonnes of Christmas cargo – the equivalent of 66 London Eyes - is expected to fly in and out of Heathrow in the weeks preceding and following the holiday season (from November to December, according to 2017 data).
The airport's analysis of Seabury cargo data over November and December 2017 reveals a clear spike in the export of certain Christmas essentials ahead of the holidays, including:
Game meat, with 3950 kg exported in November and December - equal to the kerb weight of two London Black Cabs (TX4 model)
Rose bushes, with 3650 kg exported (1.85 London Black Cabs)
Venison, with 5432 kg exported  (2¾ London Black Cabs)
Felt hats, with 1,485 kg exported (3/4 of a London Black Cab)
Electric Blankets, with 1430 kg exported (3/4 of a London Black Cab)
Walnuts, with 1200 kg exported (2/3 of a London Black Cab)
The same data shows over £112,000 worth of rose bushes, over £97,000 of cigars travelled through Heathrow at the same time. The figures also reveal a spike in the number of Christmas trees, snowploughs and snowblowers in Heathrow's cargo in the run up to the festive season.
Fresh salmon is undisputedly the most popular export by weight – with almost 5 million kg (4,619,042 kg) being transported through Heathrow in November to December 2017 to destinations all around the world. The airport's cargo data shows over a quarter of Heathrow's total exports travelled to Christmas customers in the US (26 percent), with China following next (11 percent).
Heathrow's latest Trade Tracker, compiled by the Centre for Economics and Business Research, reveals the total value of trade through Heathrow up to September of this year equalled an astonishing £108.5 billion – 29 percent of total UK trade.  Over the course of 2018, Heathrow's non-EU exports have been increasing in value to total nearly £5 billion per month - most of which (around 95 percent) is transported via the belly hold of passenger planes.  The report's analysis of data between July and September shows the value of Heathrow exports to the US and China alone (£5.84 billion) was more than triple the value of exports to the EU (£1.898 billion) highlighting the increasingly important role Heathrow could play when the UK leaves the EU.
For the second year running, Heathrow is celebrating the vast array of UK companies that choose to export via the airport with its "12 Exporters of Christmas" social media campaign.  The campaign features the success stories of SMEs like West London's Pearson Bikes and Cornwall's Tregothnan Tea and how these companies work with Heathrow – especially around Christmas time – to get their products quickly and safely across the world.
Nick Platts, Head of Cargo at Heathrow Airport said, "Many of our passengers don't realise the amount of cargo that is under their feet when they fly nor the essential role Heathrow plays in getting not only people to Christmas festivities across the world, but also the key ingredients for those celebrations. We are very proud to be making a big contribution to spreading British Christmas cheer around the globe again this year."

You may also like:-
---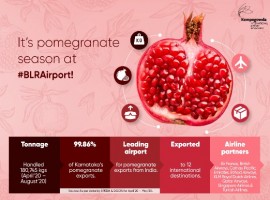 Air Cargo
Kempegowda International Airport, Bengaluru (KIAB/ BLR Airport) processed 180,745 kg of pomegranates from April to August 2020, making it India's leading airport for pomegranate exports.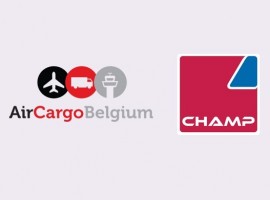 Air Cargo
In this arrangement, CHAMP will be the preferred partner in the roll-out and testing of any new technologies and innovations.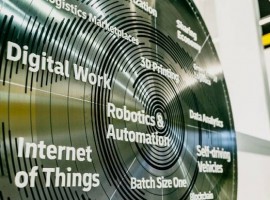 Logistics
The next big challenge will be future proofing the logistics workforce through training and upskilling in increasingly technologically sophisticated operations.