SpiceXpress will fly on Mumbai-Sharjah freighter route from August
July 5, 2019: SpiceXpress, low-cost carrier SpiceJet's cargo arm, will introduce its Mumbai-Sharjah-Mumbai freighter route starting August 2019. The flight will be operated on a Boeing 737-700BCF with a payload capacity of approximately 18 tons. The freighter will carry palletised cargo, dangerous goods, odd size cargo, aerosols, power banks and batteries, speakers and consignments with […]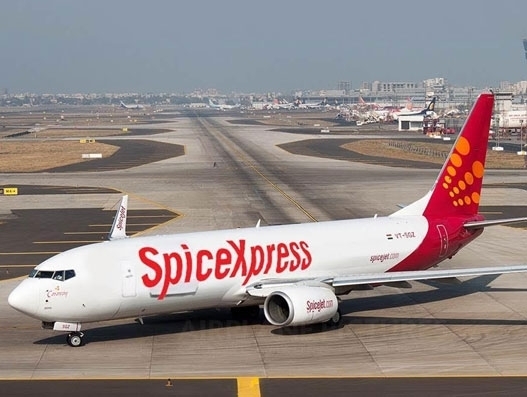 July 5, 2019: SpiceXpress, low-cost carrier SpiceJet's cargo arm, will introduce its Mumbai-Sharjah-Mumbai freighter route starting August 2019. The flight will be operated on a Boeing 737-700BCF with a payload capacity of approximately 18 tons.
The freighter will carry palletised cargo, dangerous goods, odd size cargo, aerosols, power banks and batteries, speakers and consignments with magnetic content and liquids.
Last month, SpiceXpress also announced that it would introduce freighters from Mumbai to Dubai, effective August 1, 2019. It had also announced the launch of its Mumbai-Kabul freighter services.
The company will be taking delivery of three more freighters within a couple of months, making the overall freighters to five. By 2021, it has plans to add 20 freighters to its fleet which will consist of 777, 767 and 747. Earlier this year, SpiceXpress launched a freighter service between Guwahati, a city in the Indian state of Assam and Hong Kong using a B737F.
SpiceJet became the first Indian low-cost carrier to bring in a dedicated freighter service, SpiceXpress, launched in September 2018.