SpiceXpress launches scheduled cargo flights from Mumbai, Delhi to Bangkok
SpiceXpress, the dedicated cargo arm of SpiceJet, has launched scheduled cargo flights connecting Mumbai and Delhi with Bangkok.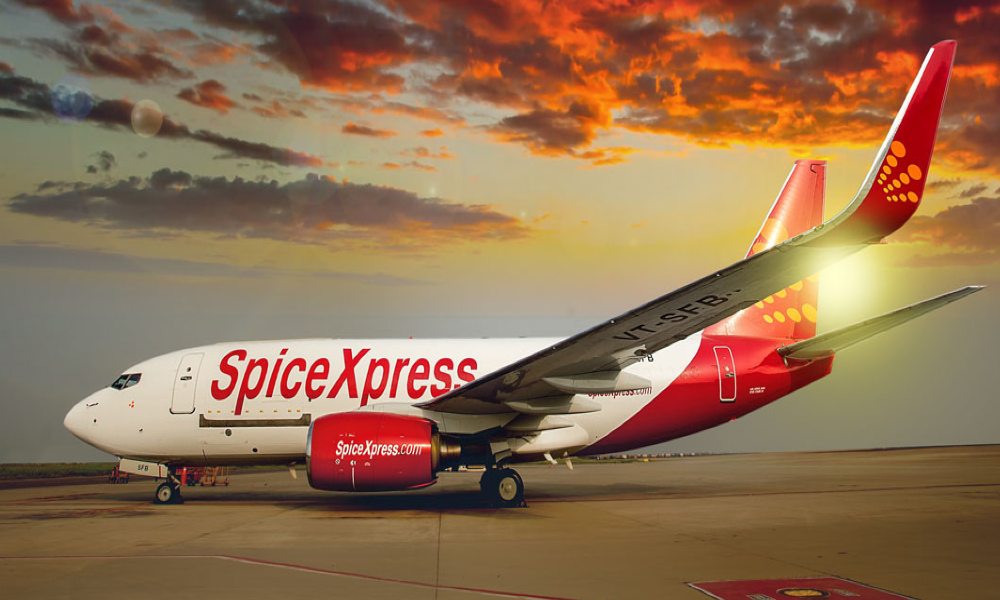 The airline has deployed its Boeing 737-800F aircraft on these routes. SpiceJet's scheduled flights will operate twice-a-week to Bangkok's Suvarnabhumi Airport. The first flight carrying eight tonnes of cargo operated today. In addition to Bangkok, SpiceJet operates scheduled cargo flights to Singapore, Hong Kong and Bangladesh.
These flights will help in regular transportation of auto parts, perishables including fruits, vegetables and sea food, electronic items etc.
Sanjiv Gupta, CEO, SpiceXpress said, "We have been operating cargo flights to Bangkok for a long time and I am delighted that we have commenced scheduled freighter operations to Thailand today. Bangkok is one of the biggest centers of trade, commerce and tourism in Southeast Asia and launching scheduled cargo services between the two countries will help in seamless import and export of essential commodities in these very challenging times."
With a network spanning 63 domestic and 50 international destinations and a fleet of 19 cargo planes, SpiceXpress is capable of flying over 600 tonnes of cargo daily to domestic and international destinations.
Ever since the lockdown began, SpiceJet and its cargo arm, SpiceXpress, have played a critical role and worked relentlessly to ensure that the country's supply chain remained intact even during the pandemic. The airline has helped in the transportation of vital goods and medical supplies to all corners of India and the world. SpiceJet has operated close to 17,000 cargo flights since the lockdown began and carried around 1,43,766 tonnes of cargo.
To ensure seamless delivery of the Covid-19 vaccine both within and outside the country, SpiceJet has tied up with multiple partners including Brussels Airport, GMR Hyderabad Air Cargo (GHAC), Adani Ahmedabad International Airport among others. The airline has also tied-up with global leaders in cold chain solutions offering active and passive packaging and has the capability to transport extremely sensitive drugs and vaccines in controlled temperatures ranging from -40°c to +25°c.