SpiceXpress launches freighter service connecting 5 Indian cities
August 3, 2019: SpiceXpress, the cargo arm of SpiceJet, has commenced its narrowbody domestic freighter service connecting Hyderabad, Delhi, Mumbai, Bangalore and Chennai. With this, Hyderabad International Airport now has six scheduled freighters operating. SpiceJet's 737-700F freighter aircraft will operate 6 days every week, arriving from Chennai at 9.45 pm and departing for Delhi at […]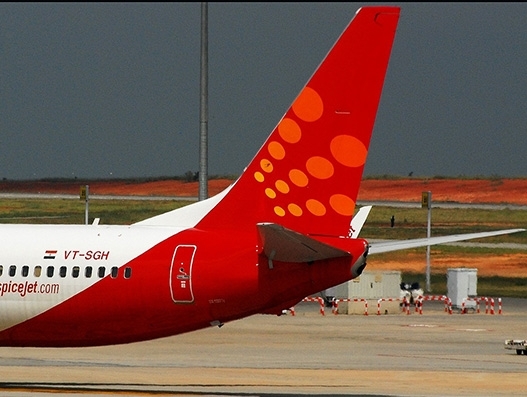 August 3, 2019: SpiceXpress, the cargo arm of SpiceJet, has commenced its narrowbody domestic freighter service connecting Hyderabad, Delhi, Mumbai, Bangalore and Chennai. With this, Hyderabad International Airport now has six scheduled freighters operating.
SpiceJet's 737-700F freighter aircraft will operate 6 days every week, arriving from Chennai at 9.45 pm and departing for Delhi at 10.45 pm. This service will connect Chennai – Hyderabad – Delhi – Mumbai – Bangalore sectors and has a capacity to carry approximately 20 MT of cargo.
Manjiv Singh, chief project officer, SpiceJet, added "SpiceJet is committed to invest in the growth of Indian trade and commerce. India is consciously taking bold initiatives like 'Make in India', promoting and growing our 'Smart Cities' and becoming a 5 trillion dollar economy in the fastest possible time. SpiceJet will continue to contribute to the trade by continuously increasing our geographic reach. Today's consumers demand for the quickest deliveries possible. This has been shaping the e-commerce and logistics processes, and in turn the express logistics sector."
Apart from SpiceJet, the other scheduled freighter services that are operating from Rajiv Gandhi International Airport (RGIA) include Lufthansa, Turkish, Qatar, Cathay Pacific and Blue Dart.
SGK Kishore, CEO, GMR Hyderabad International Airport Ltd. (GHIAL) said, "We welcome the launch of SpiceJet freighter services at Hyderabad Airport. We have been working with our partners including SpiceJet to bring in more choices and offer enhanced services in the Hyderabad air cargo market. With the addition of this new freighter, customers will have more options to ship their goods within the country and beyond. The availability of high-quality, daily cargo services is essential for the development of trade especially in high-value and time-sensitive products. This will also give a boost to the cargo and logistics sector in the region."