SpiceJet posts Q1 results, revenue from cargo increases by 144 per cent
In addition to handling its regular cargo business, it also transported surgical supplies, sanitizers, face masks, coronavirus rapid test kits and more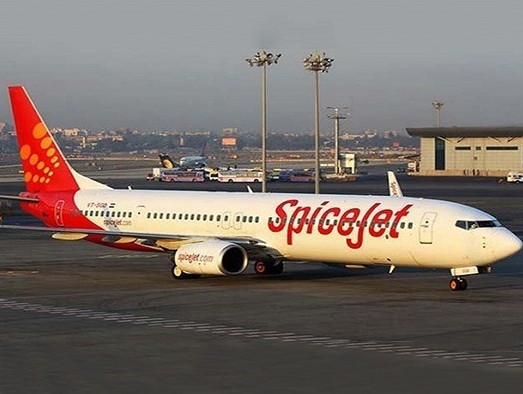 SpiceJet played a key role in keeping the country's supply chain intact during the lockdown period and established itself as the country's largest cargo operator with 7000 flights and transported around 50,000 tonnes of cargo since March 25, 2020. Out of these 7000 flights, 40 per cent were to international destinations.
In addition to handling its regular cargo business, it also transported surgical supplies, sanitizers, face masks, coronavirus rapid test kits, IR thermometers etc. and providing doorstep deliveries of essential supplies, medicines and medical equipment to various cities in India at a time when most people wouldn't venture out of their homes. The airline also contributed in a big way to support the government's 'Krishi Udan' and 'Marine Krishi Udaan' initiatives, thereby lending a helping hand to Indian farmers, by carrying a record 9662 tonnes of shrimp and farm produce during the lockdown period.
Ajay Singh, chairman and managing director, SpiceJet, said, "As expected, Team SpiceJet showed remarkable resilience to deal with a crisis situation, once again. Our performance during the last six months clearly signifies our positive attitude and our ability to find opportunity in adversity. This has seen us quickly bounce back with industry best load factors and emerge as India's number one cargo company. I am confident that as more and more States ease travel restrictions and business activity gets back to normal there will be a significant improvement in the operating environment for airlines and we are witnessing some early encouraging signs towards recovery. I expect our cargo business to continue to expand in the coming quarters. I am also encouraged by the progress made in the re-entry of Boeing's Max aircraft into service."
On April 7, 2020, SpiceJet operated India's first cargo-on-seat flight carrying vital supplies in passenger cabin and belly space. Since then, the airline has been regularly deploying its B737 and Q400 passenger aircraft to carry cargo in the passenger cabin.
SpiceJet's international cargo network now spans over 44 international destinations.
With an aim to address the increased demand, SpiceJet converted 6 Q400 passenger aircraft into freighters, perfectly suited for operations to Tier II & III cities and to remote and hilly areas in the North East, Jammu & Kashmir, Himachal Pradesh.
Additionally, SpiceXpress, the airline's dedicated cargo arm, was to receive permission from DGCA to conduct drone trials. With this, the airline aims to provide quicker, faster and cost-effective delivery of medical, pharma and essential supplies and e-commerce products, especially to remote areas.