SpiceJet inducts two more wide-body aircraft to its cargo fleet
SpiceJet has inducted two more wide-body planes – a Boeing 767 and Airbus A330 – to its cargo fleet.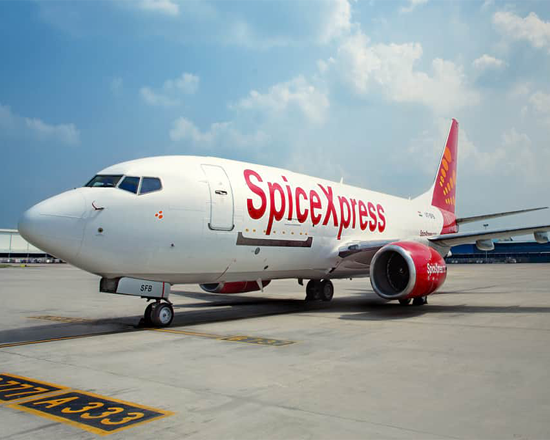 India-headquartered airline SpiceJet has added two more wide-body planes – a Boeing 767 and Airbus A330 – to its cargo fleet. With the latest induction, SpiceJet will have a dedicated fleet of 19 cargo aircraft, including five wide-body jets. Other than the wide-body aircraft, SpiceJet's cargo fleet includes five Boeing 737 freighters and nine Q-400s.
The two wide-body cargo aircraft that have been inducted would primarily be used for transporting cargo goods, medical and essential supplies on long-haul routes including to destinations in Europe and North America. With the latest induction, SpiceXpress, the airline's cargo arm, aims to further strengthen its cargo fleet while providing a seamless and secure transportation of Covid-19 vaccine.
SpiceJet had recently tied-up with Brussels Airport for providing seamless transportation of Covid-19 vaccine between India and Europe and beyond.
Ajay Singh, chairman and managing director, SpiceJet, said, "The need for wide-body planes to deliver vaccines and other important cargo has never been more important than today. To cater to this increased demand on long-haul routes, we have inducted two more wide-body jets taking our total cargo fleet size to 19 including five wide-body aircraft. With a mix of wide-body, narrow-body and turboprop cargo aircraft, SpiceJet has ensured seamless delivery of cargo supplies to both international and remote domestic destinations and we will work towards further strengthening our cargo operations in the times to come."
With a network spanning 54 domestic and 45 international destinations and a fleet of 19 cargo planes, SpiceXpress is capable of flying over 600 tonnes of cargo per day to both domestic and a wide list of international destinations. The airline has also tied up with global leaders in cold chain solutions offering active and passive packaging with dedicated equipment to perform seamless cold chain operations.
Ever since the lockdown began, SpiceJet and its cargo arm, SpiceXpress, has played a critical role and worked relentlessly to ensure that the country's supply chain remained intact. The airline has helped in the transportation of vital goods and medical supplies to all corners of India and the world. SpiceJet has operated 12,950 cargo flights since the lockdown began and carried around 105,200 tonnes of cargo.