SpiceJet implements Swiss Aircraft Maintenance & Engineering System AMOS
Dec 26, 2016: Swiss-AS has announced a new business relationship with India's low cost carrier SpiceJet regarding the Swiss Aircraft Maintenance & Engineering System AMOS.
AMOS will be rolled out and used by over 600 employees in the Technical department of the airline.
Some members of the SpiceJet technical department staff are already familiar with AMOS, which helped the airline not only during the evaluation phase, but will also be beneficial in the future implementation process.
"India has become a strategic market for us and, with SpiceJet on board, we are proud to continue this Indian story of success," stated Ronald Schaeuffele, CEO of Swiss-AS.
The airline foresees a short implementation period to benefit from best practice processes with the introduction of this software. The underlying strategy to introduce AMOS aligns perfectly with the expected fleet growth at SpiceJet to support efficiency gains and improved cost control measures. SpiceJet will double the current fleet with the 55 B737 MAX aircraft on order.
For the carrier, implementing new MRO software during this challenging phase will bring efficiency benefits and allow the existing and new aircraft to be directly monitored and maintained in AMOS.
Experience has proven, via the numerous low cost carriers already members of the AMOS customer community, that expansive fleet growth projects have been successfully and economically managed using optimised fleet management processes.
Arun Kashyap, SpiceJet's head of Engineering, said, "We believe that this is the right time for us to introduce AMOS into our system as we move towards stabilising our fleet and are also looking forward to fleet expansion. AMOS will not only help us in providing information for maximising resource utilisation but also increase efficiencies in managing aircraft and its components."
You may also like:-
---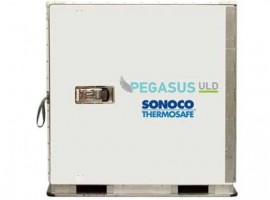 Logistics
FAA approval officially enables reciprocal EASA (European Aviation Safety Agency) approval, which is anticipated in the very near future.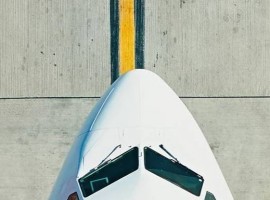 Logistics
The global rollout of CargoWise across a. hartrodt operations in Asia, South and North America, Oceania and Europe, will be a staged process with completion by March 2023.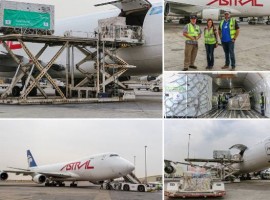 Air Cargo
Logistics
The hospital which included generators, tents, HEPA filters and medical equipment, can facilitate up to 200 people to receive potential lifesaving treatment.