SpiceJet delivers 16 tonnes of pharma goods from India to Vietnam
SpiceJet operated its first ever cargo freighter today, carrying around 16 tons of pharma essentials including medicines and other medical supplies from Hyderabad, India to Ho Chi Minh City, Vietnam. The airline deployed its Boeing 737 freighter aircraft for the assignment which took-off from Hyderabad to reach Ho Chi Minh City.
SpiceJet operated its first cargo freighter on the Chennai-Singapore-Chennai route just yesterday to bring critical medical equipment and devices to India. The airline operated the country's first cargo-on-seat flight on April 7. Since then, the airline has been regularly using its Boeing 737 aircraft to carry cargo in the passenger cabin.
Ajay Singh, Chairman & Managing Director, SpiceJet, said, "It is a moment of pride for our aviation sector to see the government's 'Lifeline Udan' initiative scripting a great success story in these unprecedented times. SpiceJet is proud to be a part of this crucial initiative of transporting medical and other vital supplies by placing not just its freighter but passenger fleet too to maximum utilisation." He added, "Today, SpiceJet operated its first-ever cargo flight from Hyderabad to Ho Chi Minh City carrying medical supplies while another cargo freighter of ours brought in critical medical equipment to Bengaluru from Singapore. We are actively utilising our passenger planes carrying cargo-on-seat with one flying medical supplies from Kolkata to Guwahati today. SpiceJet has operated more than 220 cargo flights since the lockdown began transporting more than 1850 tons of vital supplies."
SpiceXpress, SpiceJet's dedicated cargo arm, has been regularly transporting surgical supplies, sanitisers, face masks, etc. and providing doorstep deliveries of essential supplies, medicines and medical equipment to various cities in India.
The airline has also operated special cargo flights to Abu Dhabi, Kuwait and other countries taking fresh fruits and vegetables and helping Indian farmers maintain continuity of their supply chains in addition to operating dedicated services from India cities like Chennai and Vishakhapatnam to Surat and Kolkata.
You may also like:-
---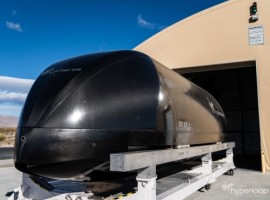 Logistics
Virgin Hyperloop and Bangalore International Airport Limited (BIAL), inked a MOU to conduct a feasibility study for a proposed Hyperloop corridor from BLR Airport.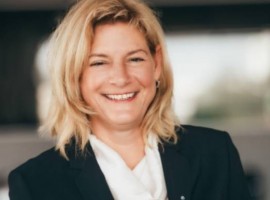 Logistics
Thielemann-Hald succeeds Martin Wehner, who has successfully managed the automotive business at Hellmann in recent years and has now assumed the role of chief commercial officer Europe.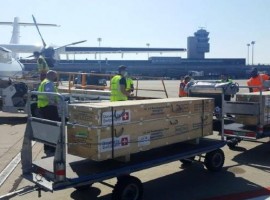 Air Cargo
They delivered vital aid supplies to the crisis-struck refugee camp, which is said to be the largest in Europe.