SpiceJet brings home 14 tonnes of medical supplies from Shanghai
A SpiceJet freighter carrying around 14 tonnes of medical supplies and emergency supplies including thermometers for the fight against Covid-19, arrived in Hyderabad from Shanghai on April 26. Spicejet freighter arrives in Hyderabad Since the beginning of the lockdown, SpiceJet has operated close to 579 cargo flights carrying more than 4246 tonnes of cargo. The […]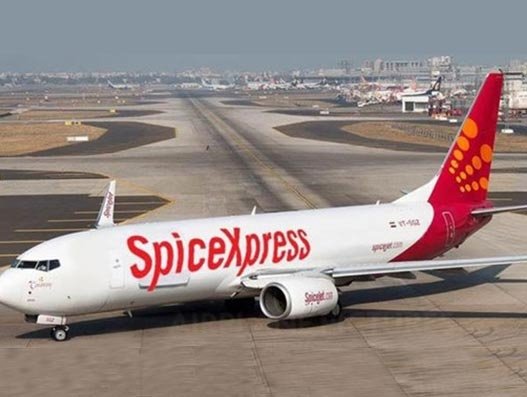 A SpiceJet freighter carrying around 14 tonnes of medical supplies and emergency supplies including thermometers for the fight against Covid-19, arrived in Hyderabad from Shanghai on April 26.

Spicejet freighter arrives in Hyderabad
Since the beginning of the lockdown, SpiceJet has operated close to 579 cargo flights carrying more than 4246 tonnes of cargo. The airline has transported essential items, cold chain medical supplies, medicines, medical equipment, relief material, IR thermometers, Coronavirus Rapid Test Kits, face masks, sanitizers and essential surgical supplies etc.
SpiceJet was the first Indian carrier to operate a cargo-on-seat flight on April 7, 2020. The airline has now deployed both its B737 and Q400 passenger aircraft to ferry carry cargo in the passenger cabin. SpiceJet has operated special cargo flights to and from Abu Dhabi, Kuwait, Singapore, Ho Chi Minh, Hong Kong, Shanghai, Bangkok, Colombo, Dubai, Kabul, Myanmar, Sharjah and many other places carrying vital supplies.