Softbox names Kevin Valentine as new global CEO
Aug 7, 2019: Kevin Valentine has been named as the new global CEO of Softbox, a leading provider of temperature control packaging and thermal covers for the life science and logistics industries. He possesses over 25 years of global executive leadership experience in the temperature control packaging and thermal covers solutions for the pharmaceutical industry. […]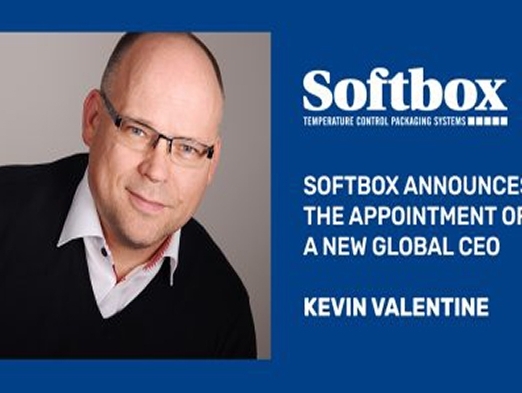 Aug 7, 2019: Kevin Valentine has been named as the new global CEO of Softbox, a leading provider of temperature control packaging and thermal covers for the life science and logistics industries.
He possesses over 25 years of global executive leadership experience in the temperature control packaging and thermal covers solutions for the pharmaceutical industry.
In this new role, Kevin will ensure that the Softbox brand continues to expand its reputation for the highest quality product innovation and client service globally.
Consistent with the Softbox executive succession plan, Wayne Langlois, Global president of Softbox, will return to his former position as a board member for Softbox and will work in close collaboration with Kevin and his global leadership team to ensure the next wave of exciting Softbox growth.
Wayne Langlois, president at Softbox, commented: "Kevin is a very experienced and well-respected industry leader and I'm delighted to appoint him as my successor in designing and executing our exciting growth plans."
Kevin Valentine added: "I look forward to working with our global team to lead the company to the next step of its strategic and financial success in the market."