SkyCell provides 'Peace of Mind' with new insurance offering
April 9, 2019: SkyCell, pharma container solutions provider to the air cargo industry, has introduced a hassle-free insurance offering with coverage of up to $ 4 million per container.
This insurance add-on, called %u201CPeace of Mind Insurance%u201D, has been launched in order to eliminate the risk of product loss for its clients.
Backed by a multinational commercial insurance company, SkyCell is the only provider of pharma containers to offer such a defacto temperature performance guarantee for the transport of temperature-sensitive pharmaceuticals.
%u201CWe want to give all our clients a peace of mind when shipping their sensitive pharmaceuticals and to stop worrying about temperature excursions. On top of providing them with the safest pharma containers in the market, our %u201CPeace of Mind Insurance%u201D systematically eliminates the financial impact of product loss,%u201D said Richard Ettl, CEO of SkyCell.
For every shipment, SkyCell experts use the SkyCell Transport Planner%u2019s risk assessment to define lane SOPs together with the shipper, freight forwarder and airlines, producing a comprehensive lane risk analysis even for shipments to remote destinations.
%u201COur SkyCell Transport Planner helps us to identify the risks, mitigate them and insure them.  With our new insurance offering, we want our clients not to have the slightest doubt about the safe transport of their valuable cargo anymore. This is an absolute novelty in our business,%u201D said Marrie Groeneveld, Chief Commercial Officer at SkyCell.
SkyCell%u2019s outstanding quality was just recently verified by one of the Big Four international audit companies. In their study, the auditors scrutinized and audited all SkyCell shipment results of the last 12 months. According to the results of the study, temperature excursions happened only during 0.1 percent of the transports with a SkyCell container.
You may also like:-
---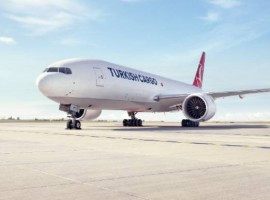 Air Cargo
Continuing its technological investments, the software reduces the error rate at its business processes as well as the costs while improving the employee productivity among other aspects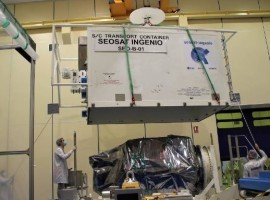 Aviation
SEOSAT-Ingenio is the first Spanish satellite with optical technology, developed primarily by the Spanish space industry led by Airbus in Spain as the prime contractor.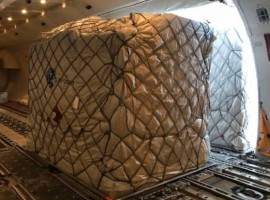 Logistics
Weekly direct flights will depart from Shanghai (PVG) every Monday and from Amsterdam (AMS) each Sunday to service for a post-COVID resurgence in demand during what is traditionally a fourth quarter peak season.