SkyCell aids delivery of 6541 kg of vaccines from Japan to Germany
SkyCell, along with KLM, and UPS delivered 6541 kg of pneumococcal vaccines from Tokyo and Osaka to Frankfurt.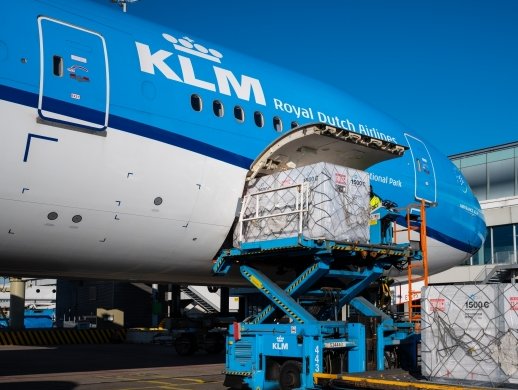 Pharmaceutical smart-container manufacturer SkyCell, along with Dutch airline, KLM, and logistics company, UPS, delivered 6541 kg of life-saving pneumococcal vaccines from Tokyo and Osaka, Japan to Frankfurt, Germany in only 11 days for the German Federal Ministry of Health (FMH).
SkyCell containers secured the products at a constant 4.6 degrees Celsius to ensure that the product arrived in Frankfurt in pristine condition. This allowed access to the life-saving vaccine for 326,000 high risk patients in the shortest possible time whilst preventing spoilage.
The smart-container manufacturer recently raised $62 million in an oversubscribed growth funding round, led by MVM Partners. Existing investors including the Swiss Entrepreneurs Fund, managed by Credit Suisse and UBS, and the BCGE Bank's growth fund also participated in the round.
The funding will be used to expand SkyCell's global footprint, so the company can continue to deliver life saving medicines across the globe with market-leading near zero spoilage rates using a combination of big data, software and hardware with over 100 patents. This follows an acceleration in business due to Covid-19 and global healthcare concerns, with Q1 revenues up 3x from the previous year.