Sky Gates Cargo Airlines to add another B747-400F to its fleet
<p style="text-align: justify;">May 25, 2017: Sky Gates, Russian allcargo airline, has announced its plans to increase their freighter fleet with another Boeing 747-400F Fullfreighter.</p> <p style="text-align: justify;">This move comes after the carrier launched operations between Russia, Europe and The Far East at the end of last year.</p> <p style="text-align: justify;">As per Nidjat Babayev, the senior […]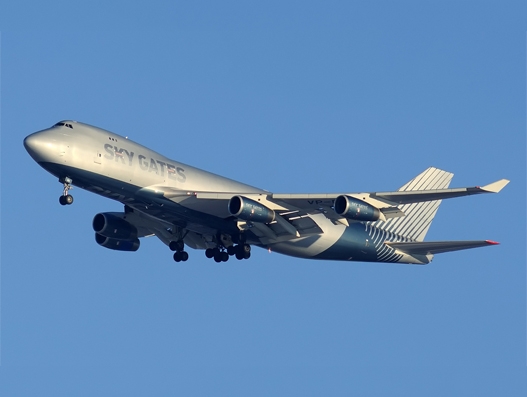 May 25, 2017: Sky Gates, Russian allcargo airline, has announced its plans to increase their freighter fleet with another Boeing 747-400F Fullfreighter.
This move comes after the carrier launched operations between Russia, Europe and The Far East at the end of last year.
As per Nidjat Babayev, the senior vice president of Sky Gates responsible for the commercial development, the next aircraft is going to be delivered by mid-June. The Boeing 747-400F is an ex Cathay Pacific aircraft which is currently operated by Silk Way West Airlines who is the partner airline of Sky Gates.
"As a startup carrier we are happy to pursue our strategy in increasing our fleet step-by-step. After having received the 2nd aircraft, the planning of a 3rd 400F will start. We are motivated by the support of our customers and we are convinced of the huge potential The Russian Aircargo market will offer to Sky Gates. Not only we do see high numbers of flown hours on our 1st aircraft, we already do have commitments on the second aircraft," Babayev stated.
"We can expect further exiting news on our development as we do plan an integrated approach towards the Russian aircargo market in the future," he said.