Sinoair partners with Freightos to launch air cargo ebooking platform
Sep 10, 2019: Sinotrans Global E-commerce Logistics Co Ltd (Sinoair) is set to accelerate eBooking with its newly announced partnership with digitization platform Freightos. Through Freightos' WebCargo platform, shippers will now be able to pull global contract rates, get dynamic pricing or request ad-hoc, receive instant booking confirmation from over 10 airlines integrated with Freightos. […]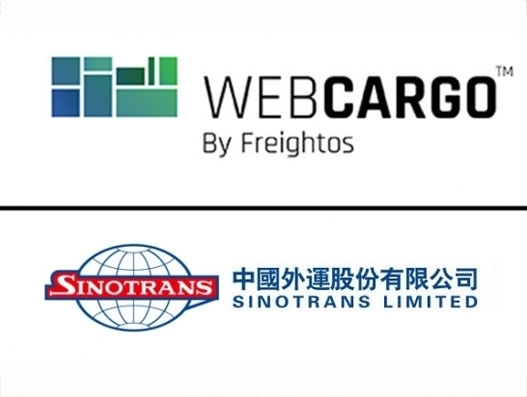 Sep 10, 2019: Sinotrans Global E-commerce Logistics Co Ltd (Sinoair) is set to accelerate eBooking with its newly announced partnership with digitization platform Freightos.
Through Freightos' WebCargo platform, shippers will now be able to pull global contract rates, get dynamic pricing or request ad-hoc, receive instant booking confirmation from over 10 airlines integrated with Freightos.
The partnership aims to grow Sinoair's online shipments to over millions annually. With this move, Sinoair introduces the world's first direct to customer air eBooking platform.
Unlike existing ebooking platforms which cater specifically to the freight forwarding community, Sinoair offers both agents and shippers all ebooking benefits.
United Cargo joins hands with WebCargo by Freightos for booking portal
"Sinoair is proud to be leading the air cargo industry online and continuously raising the bar. As Asia's top air freight forwarder, we take our responsibility to provide a best-in-class air cargo experience for all our customers seriously. Freightos is our trusted partner enabling us to offer eBooking to all, something the air cargo industry has never seen before," said LIU Xin-Yang, Deputy general manager, Sinoair.
WebCargo Air is the leading platform for live air cargo rate distribution and bookings between hundreds of airlines and 1,400+ forwarders. Partners using fully digital eBooking on WebCargo include leading airlines, like Lufthansa, Air France KLM, IAG Cargo, and United, and forwarders such as Panalpina.
WebCargo AcceleRate is the leading platform for enterprise freight forwarders to manage rates and automate sales, spanning ocean, air and land. Customers include Hellmann, Nippon Express, CH Robinson, FedEx Logistics and dozens more.
"eBooking is something passenger travel has experienced since the 1960's. Today Sinoair is introducing it to the air cargo masses looking for a 21st century air freight experience," said Zvi Schreiber, CEO, Freightos.