Singapore's Containerchain makes it to WiseTech's acquisitions list
Feb 27, 2019: WiseTech Global has recently added Containerchain, Singapore-based leading container optimisation solutions provider to the container shipping and landside container logistics communities, to its acquired group of companies list. Containerchain is a market leader for containerised solutions in Australia, New Zealand and Singapore with more recent expansion to Malaysia, Germany, Netherlands, Belgium, France, […]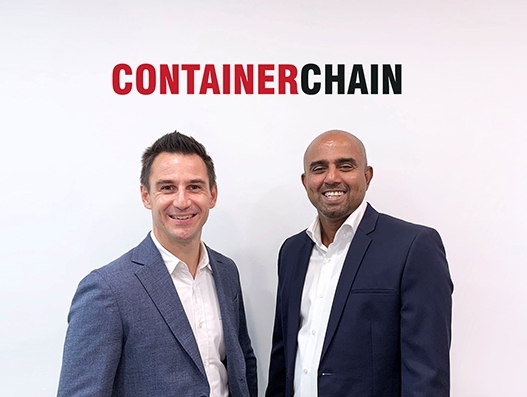 Feb 27, 2019: WiseTech Global has recently added Containerchain, Singapore-based leading container optimisation solutions provider to the container shipping and landside container logistics communities, to its acquired group of companies list.
Containerchain is a market leader for containerised solutions in Australia, New Zealand and Singapore with more recent expansion to Malaysia, Germany, Netherlands, Belgium, France, and the United States. The company's solutions provide real-time tracking, automation, connectivity, operational planning and container visibility across the supply chain; currently covering more than 5 million import and export container movement notifications annually.
Richard White, founder and CEO, WiseTech Global said: "Containerchain is a valuable connector technology, digitising and optimising container depot operations and gate slot-bookings, adding adjacent technology to our portfolio of CargoWise One 2PL and 3PL execution capabilities and further facilitating our new platform in development, CargoWise Nexus. We see great strategic value in the team's container management technology and expertise, connectivity across landside communities and significant market penetration in Australia, New Zealand and Singapore.
"Bringing Containerchain into the WiseTech group now, with our powerful innovation capacity across our 20 development centres worldwide and our significant operational capacity to support commercial engagement for their new entry markets, presents an incredible opportunity for efficient future growth – benefiting container communities and the 12,000 organisations using WiseTech logistics solutions across the world.
"We currently track more than 12 million international ocean containers annually through all major milestones, including container depots and ports for logistics organisations. Now, with Containerchain, we will be able to provide additional visibility, notifications and decision-making capability domestically on both ends of the container chain. Increasingly, we are expanding into capabilities that will connect and enable logistics providers and carrier with Beneficial Cargo Owners (BCO's) such as shippers, importers, exporters and other logistics users."
Tony Paldano, founder, Containerchain said: "This is a big step forward, with customers getting access to full information management of their shipments, clean and complete data for improved decision-making, and significant productivity improvements for all stakeholders as a result."
Chris Collins, managing director, Containerchain said: "For some time, the containerised supply chain has been seeking integrated platform connectivity to further improve efficiencies and shipper visibility. The combination of Containerchain's landside container management ecosystem and WiseTech's global CargoWise One execution platform will allow us to enhance this connectivity and ultimately deliver true door-to-door shipper visibility and optimisation."
WiseTech Global is acquiring Containerchain from founder Tony Paldano and funds managed by CHAMP Private Equity. Containerchain will remain under the joint leadership of managing director, Chris Collins, and Founder, Tony Paldano, and will continue to deliver innovative containerised solutions to their customers worldwide.
Containerchain will also have opportunities to grow more rapidly outside of ANZ and Singapore arising from many of the 12,000 organisations globally who utilise WiseTech's integrated supply chain execution solutions, along with WiseTech's adjacent technology providers and new geographic regions within the global group.
Richard White, founder & CEO, WiseTech Global said: "Our CargoWise engines, services and systems are designed with a global schema, utilising workflows, automations, trigger events, exception-led transactions, robotics and guided decision-making tools to deliver essential platforms and applications. Ultimately, they will create value through electronic integration, cost reduction, digitisation and deep automation capabilities, conserving resources, reducing errors and connecting shippers, carriers, logistics providers and governments live across the supply chains."