Singapore Changi Airport welcomes the arrival of Chinese express carrier SF Airlines
Sep 05, 2018: SF Airlines' inaugural flight from Shenzhen, China landed at Singapore Changi Airport on September 4, informed Changi Airport Group (CAG) through a press release. With this, the Chinese express airline becomes the first such airline to operate between Singapore and China. The airline will operate the route with a Boeing 767F aircraft. […]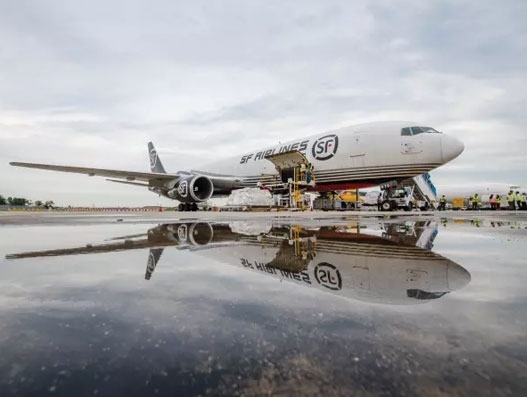 Sep 05, 2018: SF Airlines' inaugural flight from Shenzhen, China landed at Singapore Changi Airport on September 4, informed Changi Airport Group (CAG) through a press release.
With this, the Chinese express airline becomes the first such airline to operate between Singapore and China. The airline will operate the route with a Boeing 767F aircraft.
The addition of SF Airlines' new flights will boost main deck airfreight capacity to and from Shenzhen by about 16 percent.
China is Changi Airport's largest air cargo market, registering more than 270,000 tonnes of airfreight throughput (+8 percent year-on-year), for the 12 months ending June 2018.
Changi Airport Group's managing director for Air Hub Development, Lim Ching Kiat said: "There is also growing demand by the Chinese market for perishables and pharmaceutical products from the Southwest Pacific and Southeast Asian regions; both are among the top cargo segments passing through Changi Airport from these regions to China, with a robust year-on-year growth. Singapore is a gateway for such flows between China and countries in the two regions. The added capacity by SF Airlines marks the start of expected growth of express flows on these routes."
Liang Xi, SF Airlines' vice president of Maintenance and Engineering said, "The successful launch of direct flights to Singapore is a testament to SF Airlines' ability in responding quickly to market demands, and showcases its commitment to its customers in providing competitive and reliable route options."
SF Group's express delivery arm, SF Express, has been operating in Singapore since February 2010, and established warehousing facilities in the Changi Airfreight Centre (CAC) in September 2012.