Singapore Changi Airport records strong cargo activity in 2016
<p style="text-align: justify;">Jan 30, 2017: Singapore Changi Airport has recorded a strong performance in 2016, with air freight throughput increasing by 6.3 percent to reach a new high of 1.97 million tonnes.</p> <p style="text-align: justify;">For the month of December, <a title="Changi Airport" href="http://www.changiairport.com/" target="_blank" rel="noopener noreferrer">Changi Airport</a> registered 177,360 air freight movements that represents an […]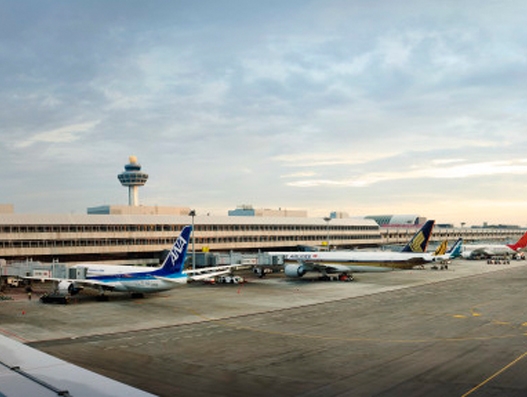 Jan 30, 2017: Singapore Changi Airport has recorded a strong performance in 2016, with air freight throughput increasing by 6.3 percent to reach a new high of 1.97 million tonnes.
For the month of December, Changi Airport registered 177,360 air freight movements that represents an increase of 8.4 percent.
In terms of airfreight throughput, growth was recorded across imports, exports and transshipments. Perishables and pharmaceuticals were segments that performed well, contributing a significant portion of Changi's total cargo throughput. The top five country markets for air freight were China, Australia, Hong Kong, the United States and India.
To strengthen its pharmaceutical cargo handling capabilities, Changi Airport formed a community of cargo partners to undergo the attainment of International Air Transport Association's (IATA) Centre of Excellence for Independent Validators on Pharmaceutical Handling (CEIV Pharma) certification.
Under a community approach, at least one company from each of the supply chain nodes (airlines, ground handlers, freight forwarders) will undergo the CEIV Pharma certification. The pioneer group of companies include Singapore Airlines Cargo, dnata Singapore, Global Airfreight International, Expeditors Singapore, CEVA Logistics Singapore, and Schenker Singapore. SATS Coolport was the first facility in the world to be certified in 2014. Beyond the establishment of a CEIV Phama certified community, Changi Airport Group also joined Pharma.Aero, an organisation focused on achieving reliable end-to-end air transportation for pharmaceutical cargo.
In October 2016, the DHL Express South Asia Hub, a 24-hour express hub facility located within Changi Airfreight Centre, was officially opened. This has tripled DHL Express' cargo handling facility in Singapore and allows shipments to be processed six times faster. Together with SATS' upcoming eCommerce AirHub, expected to open later this year, these developments will boost Changi's position as a leading air cargo hub in Asia.
Lee Seow Hiang, CEO, Changi Airport Group, said, "2016 was a record-breaking year for Changi Airport, with passenger traffic and cargo throughput both registering new peaks. We are also pleased with the introduction of many new city links, including to Europe and Oceania, as well as the launch of non-stop services to the United States."
"Despite a backdrop of economic and socio-political uncertainties, we maintain a positive outlook for the year ahead. We see opportunities in emerging markets within Africa and Eastern Europe. At the same time, we will continue to grow our long haul routes to Western Europe, and strengthen our connectivity within the region to secondary cities in South East Asia, China and India."
"We have observed emerging trends such as growth in the self-transfer and fly-cruise segments, and will continue to work with our partners to develop innovative solutions to better serve passengers. Similarly, manageable fuel costs and improvement in aircraft technology bode well for Changi Airport's drive to work with airlines to expand our network of city links."
"We look forward to their continued support in 2017 as we prepare for the opening of Terminal 4 later this year."