Singapore Airlines to boost frequency to Paris
Jun 12, 2017: Singapore Airlines (SIA) will be increasing flight frequency to France's capital city Paris to 10 per week from the current seven during the Northern Winter operating season (October 29, 2017 to March 24, 2018).
The three additional flights will operate on Mondays, Thursdays and Saturdays to Paris' Charles de Gaulle airport as SQ334 (Singapore-Paris) and SQ333 (Paris-Singapore), starting 30 October 2017. The additional flights will complement the current daily SQ336 (Singapore-Paris) and SQ335 (Paris-Singapore) services.
The additional flights as well as the seven existing flights will be operated with Boeing 777-300ER aircraft, rather than Airbus A380-800s which currently serve the Paris route.
The 777-300ERs are fitted with 264 seats, of which four are in First Class, 48 in Business Class, 28 in Premium Economy Class and 184 in Economy Class.
The additional flights are subject to regulatory approvals.
You may also like:-
---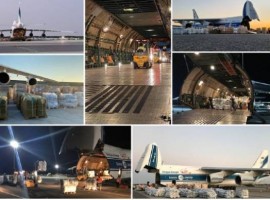 Air Cargo
As the operation has been organised by the Austrian Federal Ministry of Interior, in the framework of the Union Civil Protection Mechanism (UCPM), the costs for the transport are co- financed up to 75 per cent by the European Commission.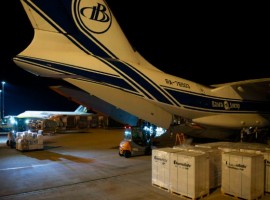 Air Cargo
Freight volumes handled at Europe's fifth-largest air cargo hub, Leipzig/Halle Airport, grew significantly in August. The volume of air freight rose by 12.7 percent to approximately 109,048 tonnes.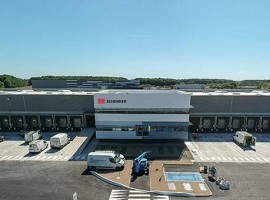 Logistics
In order to reduce its ecological footprint, DB Schenker has equipped the new Orleans building with the latest technologies such as LED lighting, and maintains its premises without chemicals.