Singapore Airlines adds new pharma product to its offering for cargo customers
Sep 21, 2018: Singapore Airlines (SIA) has launched THRUCOOL, a new service to transport high-value, time-sensitive and temperature-controlled pharmaceutical cargo with speed and reliability. With the introduction of THRUCOOL, the carrier offers dedicated cold chain services to safeguard the integrity of pharmaceutical and healthcare shipments during air transportation. These include priority uplift and handling, quick […]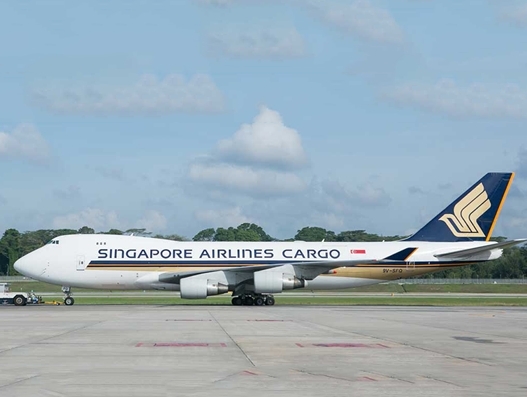 Sep 21, 2018: Singapore Airlines (SIA) has launched THRUCOOL, a new service to transport high-value, time-sensitive and temperature-controlled pharmaceutical cargo with speed and reliability.
With the introduction of THRUCOOL, the carrier offers dedicated cold chain services to safeguard the integrity of pharmaceutical and healthcare shipments during air transportation. These include priority uplift and handling, quick ramp transfers at airports, cold room facilities, as well as thermal blankets and covers for crucial insulation from external factors.
Adding to it, the airline said, "Customers can also opt to place shipments in temperature-controlled containers, and track their location during shipping."
In order to ensure further product integrity in cold chain handling both on the ground and in the air, SIA has partnered with leading terminal operators SATS, Cargologic and Qantas Freight to launch a 'quality corridor' along the Zurich-Singapore-Sydney route as an initial offering.
Complying with standards adopted from the IATA CEIV Pharma1 programme, the quality corridor addresses the industry's need for safety, care and efficiency in the transportation of pharmaceutical and healthcare products. This reduces the potential for product loss attributed to handling and environmental factors such as temperature excursions during carriage.
Chin Yau Seng, senior vice president Cargo, SIA said: "We are acutely aware of the life-saving role these shipments play in societies across the world and THRUCOOL is our assurance that our customers' cargo will receive the best care not only on our flights but also on the ground during transit. We will continue to collaborate with our industry partners to expand our network of quality corridors to further promote the integrity of pharmaceutical products in their journey across key trade lanes."
SIA was the first airline in the Asia-Pacific region to be awarded the IATA CEIV Pharma Certification and is part of international and regional CEIV communities such as Pharma@Changi, and Pharma.Aero, which jointly pursue innovation in the shipping of pharmaceuticals.