FROM MAGAZINE: Simplifying the business cargo programme
The possibilities created by digital disruption have shown way to myriad opportunities for air cargo sector. Tapping on this opportunity, IATA's Simplifying the Business Cargo programme is improving customer service while saving the industry billions of dollars in annual costs. The ideation hub is changing the way the air cargo industry operates. Shreya Bhattacharya During the […]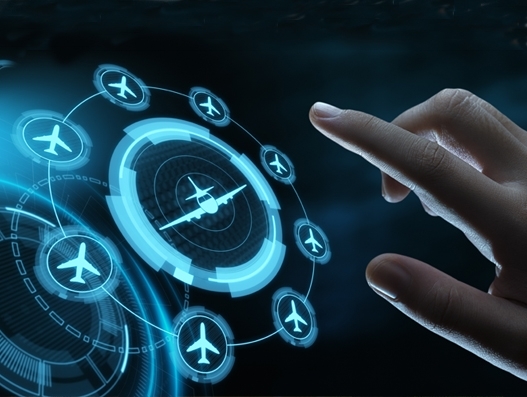 The possibilities created by digital disruption have shown way to myriad opportunities for air cargo sector. Tapping on this opportunity, IATA's Simplifying the Business Cargo programme is improving customer service while saving the industry billions of dollars in annual costs. The ideation hub is changing the way the air cargo industry operates.
Shreya Bhattacharya
During the IATA WCS, recently held in Singapore, Celine Hourcade, head of cargo transformation at IATA revealed that the association is set to start working on a new project under the Simplifying the Business (StB) Cargo, which is 'modern cargo distribution'.
IATA's StB Cargo project roots from the flagship IATA StB programme that was launched back in 2004 aiming to transform the entire passenger journey through the implementation of innovative solutions. StB engaged stakeholders across the industry to transform business practices and processes to deliver value to the entire industry.
A logical extension was initiating the StB Cargo project that started three years ago and now aims to streamline 95 percent of the air cargo transportation process by standardising business processes, allowing automation through the use of standard electronic message, and providing an Enhanced Partner Identification & Channels (EPIC) solution for air cargo.
Progress made till now
When asked how much progress has the initiative made to date, Hourcade said, "When we started three years ago, there was only one initiative that was e-freight. Considering that, now we have ONE record which is really the future of data exchange, it is based on smart data sharing principle. We have smart facility program, which is driving the quality standards in the operations, with the cargo terminals. We have interactive cargo project, which is all about making cargo talk, because the difference between passengers and cargo is passengers can talk and they can say if something is going wrong and then we can act and respond to it. On the cargo side, we are still not there yet."
Hourcade further added, "We have to now work on a new project, it is Modern Cargo Distribution. We are really looking at the booking experience, the financial systems, the first part of it. So there is tremendous progress in terms of mindsets change, acceleration of change. It is extremely important to have the entire industry to collectively embrace that and this is what we see happening. So I am super happy with that. But I wish we could really fasten and embrace the change in few months, instead of years. But this is also a big industry-fragmented and traditional. It takes some time. But I am very hopeful that we could just push the acceleration button. It will happen, I am sure!"
Goals, strategies and projects
In order to drive the transformation strategy and narrow down its goals and projects, IATA is driving Global Shippers Surveys. The first two IATA Global Shippers' Surveys conducted in 2015 and 2017 showed that the number one selling point of air cargo transport as seen by shippers is speed. On average air cargo shipments take under 140 hours to get from shipper to consignee, including 44 hours under the care of airlines. Whilst speed is the number one reason why shippers choose air; they are not necessarily expecting faster times, but greater reliability and predictability.
Keeping this in mind, IATA under the StB Cargo initiative has narrowed down on six goals and a portfolio of eight projects. The goals set by StB Cargo include, moving to data on demand; developing real-time interaction; modernising cargo distribution; capitalising on e-commerce; optimising the end-to-end journey; and making quality visible.
The projects prioritised by the IATA Cargo Committee to accelerate change in the areas of digitisation, visibility and safety include the e-Freight and e-AWB to bring an end-to-end paperless transportation process; ONE Record that encourages embracing of smart data sharing; Interactive Cargo that aims to make cargo talk; Smart Facility to drive quality and transparency in cargo handling facilities; Air Cargo Incident Data (ACID) to support data-driven improvement programs; Cargo Connect to simplify and modernise connectivity; and Fast Cargo that focuses on the speed on the ground or the complete ground experience which should be fast, predictable, safe, secure, transparent and globally consistent.
Source: ACL Airshop
It goes without saying that digitisation remains the base for all of these projects to work successfully. The e-Freight program, for example, created the foundations for digitalisation of the air cargo industry, driving its transformation with electronic processes and systems.
ONE Record does not replace e-freight messaging, but evolves from it. Whereas e-freight is based on message exchange, today's digital infrastructure is built on data sharing, made possible by the maturity of web technology, cloud hosting and distributed databases. The ONE Record project is creating a plug and play environment where companies can connect and re-connect their digital relations with ease.
Meanwhile, the Interactive Cargo project aims at developing responsive air cargo services based on intelligent systems that are able to self-monitor, send real-time alerts, respond to deviation to meet customers' expectations and report on the cargo journey to allow data-driven improvements. The piece level tracking capability is the process that enables the end-to-end tracking and monitoring of cargo shipments (time and location) at piece level. IATA and its partners with the Piece Level Tracking Task Force (PLTTF) are working towards the development of industry standards and processes for piece level tracking.
Some of the focus areas in 2019 remain developing the Cargo-XML messages supporting PLT; Integrate PLT and Interactive Cargo elements into the ONE Record data model; set-up the new Interactive Cargo Task Force to work on standards and guidelines needed to locate, monitor and interact with the shipments etc.
Apart from these, the Smart Facility program aims to create transparency in cargo handling services and capacities provided by Cargo Terminal Operators (CTOs) around the world. Smart Facility Operational Capacity (SFOC) is one of the validation schemes within the Smart Facility program which aims to ensure the accuracy of the provided CTO's information. The data will be made available on the future Smart Facility online platform, helping transportation chain stakeholders with matchmaking and route network development, as well as with reducing the complexity and frequency of audits between carriers and CTOs.
SFOC audit reports will help carriers to further calibrate their risk assessment systems, reducing audit complexity to identified focus areas. This will result in shorter audit times, as well as lower frequency of CTO audits.
The first Smart Facility Operational Capacity (SFOC) Alpha Pilot was successfully carried out last year at Hong Kong Air Cargo Terminals Ltd (Hactl) in Hong Kong. It tested the completeness and robustness of the SFOC audit approach and Smart Facility Standards Manual (SFSM) content, validating that they cover all essential elements assessed during a regular carrier audit. More than 20 carriers and CTOs within the IATA Cargo Handling Consultative Council (ICHC) have been contributing to the creation of the SFSM, forming the backbone of the SFOC audit.
photo: Ore Huiying/Bloomberg
Meanwhile, the Air Cargo Incident Data (ACID) project aims to collect and provide de-identified airline incident reports in a secure environment for airlines and ground handlers to pool safety and operations information, supporting a proactive data-driven approach for advanced trend analysis, predictive risk mitigation and improvement programs. IATA surveyed airlines and ground handlers to understand their needs, expectations, capabilities and limitations to evolve towards ACID. They look at IATA to establish some form of industry incident tracking mechanism to record and develop intelligence on incidents related to lithium batteries, other dangerous goods, general cargo, Unit Load Devices or ULDs etc.
Cargo Connect aims at simplifying, standardising and modernising connectivity with and between the Cargo Community Systems (CCSs). It will promote digital collaboration and enable efficiency by creating a stronger alliance between airlines, freight forwarders and distribution partners.
Apart from this, the newly planned Modern Cargo Distribution project is under exploration.
Commenting on what all will be looked at within the Modern Cargo Distribution project, Hourcade says, "That's really new, so it means that for the moment, there is no project plan yet."
Referring to the opinions received from delegates during the IATA WCS, she however said that a sense of urgency was very clear, when the vision was discussed during the event. "I have put together a track on cargo transformation (during IATA WCS) around distribution topic and it was really a no brainer that we need to move towards modern cargo distribution standards and solutions. Exactly at the same time we had the cargo committee in parallel. So during break time, I ran to the cargo committee and it was again no brainer that yes IATA you need to work for us for this industry to come up with modern standards."
She further adds, "We are looking at ways to connect all those new solutions, all the new players, digital or traditional, those who are going digital, etc. We really need to have easy ways to connect or say have standard APIs, so this is a really important element. It will be very similar to what we are doing now with ONE Record, but we need to put this first part of the process -the booking sites. Then, we just mentioned smart facilities. Airlines, airports, ground handlers, they are investing heavily in their facilities, in their products, in their pharma certifications. All those things that they need to promote, they need to have that visibility, not only on their websites, or their bilateral discussions with their own customers, but absolutely on every single distribution channel they would like to use. So what has been done on the passenger side by airlines, it's this NDC (New Distribution Capabilities) project and it is really the modern standard that allow airlines to distribute enriched contents- pictures of the seats, description of the meal etc. because when you are a passenger, you want to know all the details about your experience. We really need to do that on the cargo side. So it will be a combination of standard APIs really for the connectivity of all those platforms so that it is smooth. Integrations, with the ONE Record concept so that as soon as you book, all the information of the shipment is into the ONE Record, the enriched content to support all those quality investments and premium services and every single thing around payment, financial settlements, claims. It has to be just one single smooth digital process. This is what we want to achieve with Modern Cargo Distribution."
Tapping opportunities from spiraling ecommerce market
A key goal of StB cargo today is capitalising on the e- commerce. The spread of e-commerce in the past few years has no less than like a wildfire but the industry needs to adjust itself as rapidly, to accommodate this growth. This is where the industry can take advantage of industry 4.0 technologies to overcome logistics challenges. Many airlines are today using GPS tracking devices that allows companies to track conditions of individual packages. This information allows air cargo companies to identify the costliest centres and routes and takes steps to correct them. For customers, these improvements result in the faster delivery times they expect.
"The starting point of StB Cargo is the shippers' survey. I launched the first shippers' survey in 2015, a year before I created this transformation programme. Everything that we built i.e. all the projects, goals etc. are all centered around addressing the shippers' feedback and need. And e-commerce is a big one. This year, we had the third shippers' survey and we had a specific set of questions on e-commerce and now e-commerce shippers expect acceleration in online booking, faster deliveries and custom clearance, and it is all about real time visibility, transparency etc. So it means that actually three of the StB Cargo initiatives are extremely relevant here. The first one is Interactive Cargo, the second one is Fast Cargo to really make things faster, and the third one is the new one i.e. the Modern Cargo Distribution," explains Hourcade.
Areas where industry needs support of governments and regulators
While initiatives like StB Cargo is helping to improve quality standards and is supporting data-driven innovations to add value to customer experience, a major contribution is required from the governments and regulators' side to implement global standards. When asked how are the governments and regulators are responding to the evolving needs of the air cargo industry, while taking into account the business environment, the regulatory landscape and imperatives, Hourcade said, "We are an industry working with all the border authorities of the world. We need to convince every single one of them and this job is being done through IATA, through World Customs Organization, World Trade Organization as well. This is really happening. You started opening doors for eFreight long time ago, but they are now open for good, meaning they will be open for ONE record, they will be open for the entire digitalisation process. So it took time, but we are there in that momentum. I see authorities have realised that the world is digital. I don't think they will be pushing back anymore."
When asked to identify three key areas where the industry needs the support of governments to implement global standards, Hourcade said, "More and more logistics providers, shippers, airlines etc. they will put those connected devices into their shipment, into their ULDs etc. But for instance those devices might be taxed by customs. We need to get rid of that. What we also need is to have open dialogue with government authorities to embrace transformation at the same pace as the private sector. It cannot be sustainable for the global economy that regulators are taking too much time and us as well. But we and they need to support this acceleration. I would also add that the issues with lithium batteries, we need to have the governments really taking a proactive approach to stop rogue shippers from putting wrong lithium batteries or without good packaging etc. into the aircraft. It has to be sanctioned. So this is also something that we need from the regulators.
On a different note, she also mentioned about drones that could bring major transformation in aviation and hoped the governments push for harmonisation of regulations on that.
Since the industry is a big and fragmented one, the goals set by IATA seem ambitious for a complex legal, regulatory, technical and business process environment. However, there has indeed been some success in creating industry standards for sharing data and bringing the industry together. In the big picture, the efforts and take up rate needs to be accelerated for common benefits of all stakeholders.