Siemens partners with FPT to develop innovative software solutions for logistics sector
Aug 21, 2018: IT firm FPT Germany has inked major contract with Siemens Postal, Parcel & Airport Logistics (SPPAL) to promote collaboration in areas including innovative software technology and consulting. Headquartered in Vietnam, FPT employs 32,000 people worldwide, 15,000 of them IT developers. "Through our partnership with FPT, we are strengthening our competence in the […]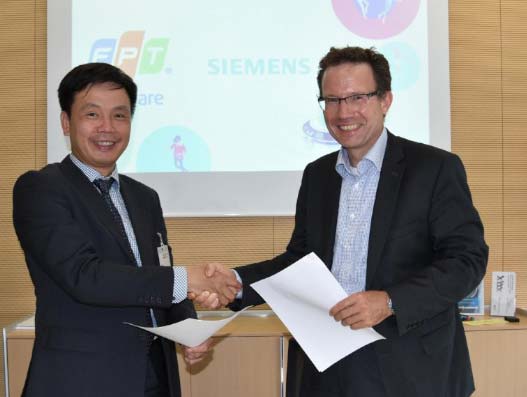 Aug 21, 2018: IT firm FPT Germany has inked major contract with Siemens Postal, Parcel & Airport Logistics (SPPAL) to promote collaboration in areas including innovative software technology and consulting.
Headquartered in Vietnam, FPT employs 32,000 people worldwide, 15,000 of them IT developers.
"Through our partnership with FPT, we are strengthening our competence in the digitalisation business," said Michael Reichle, CEO of Siemens Postal, Parcel & Airport Logistics. "Access to such a large pool of IT experts at Siemens and FPT will enable us to accelerate our time to market. That makes all the difference in this sector."
"We are working with Siemens to identify what opportunities this partnership could open up," said Pham Minh Tuan, CEO of FPT. "To this end, a Hackathon has already taken place in SPPAL's new MindSphere Application Center in Dubai. In adopting this collaborative approach, we've laid the foundations for the joint development of innovative software solutions."
Both the firms have years of experience in successful collaboration behind them – for example with digital twin solutions and MindSphere training courses. MindSphere is the open, cloud-based operating system developed by Siemens for the IoT. With MindSphere, Siemens serves its customers in industry as well as railway operators, airports and airlines.