Siemens Logistics bags upgrade contract for Terminal 2 at Munich Airport
July 12, 2019: Terminal 2 Gesellschaft, a joint subsidiary of Munich Airport and Lufthansa, has awarded an upgrade contract for its Terminal 2 and satellite building at Franz Josef Strauss Airport in Munich to Siemens Logistics. The measures are scheduled to be completed by mid-2022. The upgrade to the current safety and security regulations for […]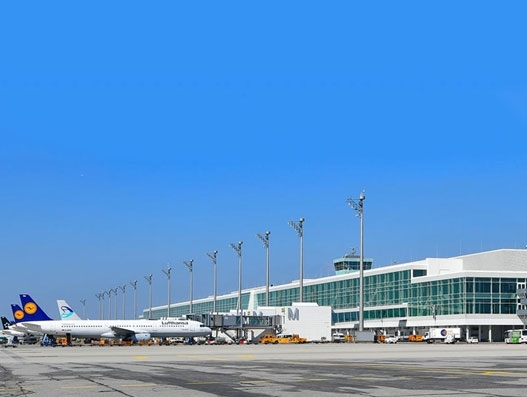 July 12, 2019: Terminal 2 Gesellschaft, a joint subsidiary of Munich Airport and Lufthansa, has awarded an upgrade contract for its Terminal 2 and satellite building at Franz Josef Strauss Airport in Munich to Siemens Logistics. The measures are scheduled to be completed by mid-2022.
The upgrade to the current safety and security regulations for baggage handling will require Siemens to replace the X-ray equipment in the baggage handling system in compliance with the Standard 3 of the European Civil Aviation Conference (ECAC). Siemens is also implementing screening units of the latest generation that provide high-resolution 3D imaging and enhanced scanning quality.
"We are pleased to carry on the excellent collaboration with the Terminal 2 Gesellschaft and to support Munich Airport in further increasing its efficiency and competitiveness," said Michael Reichle, CEO of Siemens Logistics.
Siemens Logistics will face the special challenge of conducting work during ongoing operations, without causing any restrictions to normal flight operations.
Marco Butz, authorised representative and head of processes and central infrastructure at the Terminal 2 Gesellschaft said, "We aim to always provide our air passengers with the best of comfort and the highest possible security. This is why we count on Siemens' many years of experience to help us achieve the goals we have set – secure, rapid, and smooth baggage handling."