Siemens extends wide-ranging service contract with Paris CDG Airport
Oct 26, 2018: Siemens Postal, Parcel & Airport Logistics (SPPAL) has extended the wide-ranging service contract covering Paris-Charles de Gaulle Airport by a number of years. The contract with airport operator Groupe Aeroports de Paris (ADP) includes the maintenance of the baggage handling system Tri Bagages Est (TBE) in Terminals 2E and 2F. In addition, […]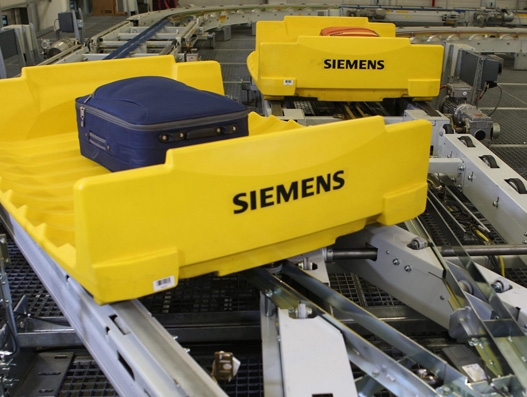 Oct 26, 2018: Siemens Postal, Parcel & Airport Logistics (SPPAL) has extended the wide-ranging service contract covering Paris-Charles de Gaulle Airport by a number of years. The contract with airport operator Groupe Aeroports de Paris (ADP) includes the maintenance of the baggage handling system Tri Bagages Est (TBE) in Terminals 2E and 2F.
In addition, Siemens will look after the associated IT monitoring system. Siemens and ADP have jointly defined a number of challenging Key Performance Indicators (KPIs). During 2017, the international airport Paris-Charles de Gaulle handled some 70 million passengers, making it Europe's second-largest airport, and the tenth-largest in the world.
"We are supporting airport operator ADP with its future-oriented line-up, with a view to catering for growing passenger numbers and further enhancing its cost position," said Michael Reichle, CEO of SPPAL.
Siemens installed the high-efficiency TBE system in 2007. The company is currently implementing a pioneering system for baggage sorting in the two satellite facilities S3 and S4. Furthermore, Siemens is modernising the TBE system in Terminals 2E and 2F for compliance to new Standard 3 security rules.
"The rapid and reliable handling of baggage plays a critical role here. The KPIs agreed with Siemens measure in particular system availability and the response time of the service team during operational hours," asserts Jean-Pierre Debreyne, head of Baggage Services of Paris-Charles de Gaulle Airport for ADP.
Siemens' TBE baggage handling system processes outbound baggage in Terminals 2E and 2F, primarily serving Air France passengers. The experienced Siemens service team maintains the electromechanical equipment of the system, which is in continuous operation on a 20-hours-a-day. Here, the company's expert personnel provide support and initiate immediate measures during ongoing operations, while rest time is used to carry out preventive maintenance work.
The service contract covers 20 kilometers of tray conveyors, eight kilometers of belt conveyors and some three kilometers of sorting technology. Also included are 166 check-ins, seven transfer stations and a dynamic early baggage store accommodating 1400 items.