FROM MAGAZINE: Shouldering the big challenges
Drop-dead deadlines, shorter access windows, moving critical shipments of bulky or oversized freight and specific transportation requirements with little room for error – planning the logistics for any event, trade show or convention definitely has its own set of unique challenges. Surya Kannoth Orchestrating large-scale events is much more than just picking up shipments at […]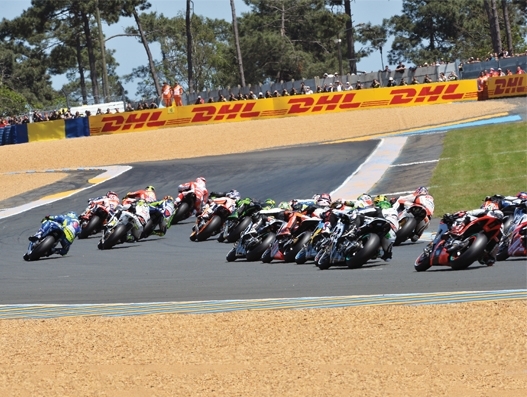 Drop-dead deadlines, shorter access windows, moving critical shipments of bulky or oversized freight and specific transportation requirements with little room for error - planning the logistics for any event, trade show or convention definitely has its own set of unique challenges.

Surya Kannoth
Orchestrating large-scale events is much more than just picking up shipments at Point A and delivering them to Point B. Crossing troublesome Ts and dotting inevitable Is are absolutely necessary to make every show and event a distinctive experience.
Fairs, event organisers and exhibitors have specific logistics needs. What makes this cargo different from regular freight is the lack of room for any kind of delays, damage or errors while scheduling. Every piece of equipment transported is of importance to the show.
However different the detailed requirements of an industrial fair or trade exhibition, a large project presentation or a musical tour, the logistics challenges are generally highly complex and precise compliance with the planned time schedules is vital. Quite often, there could be more than one stop for a particular cargo with tight shipment schedules. This requires the expertise of experienced logistics professionals who understand the requirements for safe and reliable transfer of exhibits, instruments, oversized and fragile goods and props from one destination to another. For cargo companies specialising in event logistics, the planning starts with site inspections of the tour locations. The best mode of transportation is then charted out for each of the venues, according to the equipment needed.
The late arrival of a stand element, a damaged product model or missing musical instruments could quickly endanger the success of a major event and seriously damage the image of the customer – and, of course, the logistics provider. In this field of business, it is therefore particularly important for the staff to be at the service of the customer at all times, and a plan B must always be prepared and ready at hand in case of emergencies.
Just ask logistics specialists like Kuehne + Nagel and DHL what it takes to drive a successful event. "The larger the event, the more focus has to be put into the preparation and timelines. First discussions with organisers and customers start up to three years prior to the actual event taking place; and ramping up happens the closer you get to the shipping period which can last for a year if we talk about major sport events," explains Wolfgang Fraessle, global head - business development expo & events, Kuehne + Nagel.
Kuehne + Nagel has a global team of expo and event logistics experts who jointly work on planning and execution of sport events, roadshows, presentation, corporate or cultural events as well as exhibitions.
Amit Dawar, senior director – VAS, India & South Asia, DHL Global Forwarding holds a similar view with regard to the timelines. "As the shipments are time bound, we have to strictly adhere to the timelines, which means doing our homework and planning backwards from the event date involving timely execution and frequent monitoring."
Paying attention to red flags
It is particularly important to closely study the customer's list of requirements, to check time schedules and their feasibility, to inspect event venues in advance, and to respond flexibly to changes in the transport plan. Musical instruments of orchestras, for instance, which may be extremely valuable, must be transported at controlled temperatures, maintaining a continuous temperature of between 18 and 20 degrees celsius. Stage properties and costumes of opera houses often have to be packed and shipped immediately after the performance, and in some cases, flown to the place of the next guest performance with special permits and in fully chartered aircraft.
Apart from adhering to strict timelines, compliance is another critical element that needs attention. Compliance is very crucial particularly with international shows where specifications can vary from country to country with a number of legal and cultural issues coming to play. Hence, logistics players need to be on their toes to follow every country's rules and regulations.
Any problems with documentation would result in issues with shipping the equipments. Even if a company's equipments manage to make it into the country, they may not make it back out—in time for another event, or at all. For exhibitors who need these materials at another show, this could pose to be a major problem.
To ensure that display materials cross borders smoothly—and without being subjected to taxation—most exhibitors working internationally rely on their logistics companies to ship their cargo safely and with proper documentation.
"We check the requirements related to regulatory compliance including fumigation, insurance, quarantine, certificate of origin, import permits etc with our network offices / agents before executing any shipment from origin," explains Dawar.
Fraessle informs that Kuehne+Nagel applies its global compliance policy "no matter where the events take place" and additionally, they rely on the Kuehne + Nagel network around the globe with local experts and experience in local legislation.
Orchestrating sporting events
Organizing international sporting events is equally a demanding task, regardless of whether it is the World Cup, the Olympic Games, sailing regattas or athletics championships.
DHL has been the official logistics partner of the MotoGP World Championship since 2015. In each season, more than 80 bikes and 350 tonnes of equipment for the teams and the championship organisers need to be transported by sea, air and road across a total distance of approximately 90,000 kliometres within just nine months. The 2019 sports league season has begun on Mar 10 and will run until Nov 18. From tiny TV components to an entire BMW X5M safety car, the Championship's journey across the Atlantic is a highly complex and delicate undertaking. Logistics experts at DHL ensure all the equipment used by the three classes, MotoGP™, Moto2™ and Moto3™, is packed properly and shipped safely to Europe. 800 crates will move into 40 trucks for the trip from the racetrack to the airport and loaded onto four Boeing 747s.
DHL has also been involved with Formula E as the global logistics partner of the series, since its inception, helping enable 51 races to date. The most recent race, the ABB FIA Formula E Championship, ended on March 23, 2019 in Sanya, China. While racing cars and other equipment arrived from the previous race venue of Hong Kong via Haikou Airport which is approximately four hours by road to Sanya's racetrack, championship freight requires a different route after the race. It was not until the previous E-Prix in Hong Kong two weeks earlier that DHL's team of experts learned that plans for the return of Formula E freight to Europe would have to change.
For DHL Global Forwarding, Dawar recollects, the Auto Expo 2016 and 2018 were very challenging events to execute. "On arrival by air/sea (cars and stand building material), special permission was first obtained to conduct the customs examination at the event venue in the presence of the exhibitors' technical staff. On completion of the customs formalities at the gateway of arrival, cargo was loaded on the vehicle and immediately moved to a customs bonded warehouse, with surveillance under high security (CCTV & guards) for 24 hours till the time delivery was made at the exhibition venue."
In 2016, Air Charter Service was tasked with customising a B747-400, an 'Ed Force One' for the Iron Maiden Book of Souls World Tour. Iron Maiden's lead singer Bruce Dickinson flew it around the world for four months, flying 48 sectors, covering six continents and carrying 22 tonnes of cargo on each leg.

Recounting the company's experiences, Fraessle feels that the major sporting event in Russia that Kuehne + Nagel partnered was, by far, the most challenging event that the company has organised. "Incoming freight mostly arrived to Moscow which is the main import gateway for Russia and had to be distributed to all venues within this large country. The long distances which had to be covered by domestic airfreight or trucking (due to the size of freight), customs procedures for broadcast, sport and catering equipment as well as the onsite handling of freight in all venues was a massive project. Overall more than 700 employees in 11 cities have been working on this job to make it logistically a success."
From a logistics point of view, according to Fraessle, the main questions for the preparation in the host country/host city are related to the local infrastructure. How are the set ups and distances of international airports and ports to the event sites, which customs regulations apply, warehousing capacities, access to workforce and material handling equipment also need to be determined. Furthermore, freight volumes and transport requirements depend a lot whether local sourcing will be done by the organiser of the event or if equipment and overlays are procured and shipped internationally. Obviously, the seasonal weather conditions influence the planning especially for outdoor events as well as the nature of the event meaning what kind of freight needs to be transported like sailing boats, horses or race cars.
The constant pressure to deliver on time and the availability of staff are some of the key challenges of exhibition and event logistics. For every show, the main goal is to make it happen and support their customers with their logistics expertise so they can concentrate on their own tasks, presenting their products, performing at an event or broadcasting it. "Relying on a global network of exhibition and events experts and having access to strong and experienced airfreight, seafreight and overland teams at Kuehne + Nagel makes our life a bit easier," adds Fraessle.
Logistics planning for events requires a certain mindset, a relish for tracking moving parts, and an affinity for multitasking. With so many intricacies at play, such diligence is absolutely essential, logistics teams need to be sure they have processes in place to monitor every paperwork requirement and every looming deadline.