SF Holdings moots plan to build a core aerodrome logistics hub at Hubei
December 21, 2017: SF Holding, the parent company of SF Express has recently announced to build a greenfield aerodrome logistics and ancillary facilities hub in Hubei Ezhou. According to reports, SF Express%u2014 one of the leading Chinese logistics delivery providers has joined hands with the Hubei provincial government to build the logistics airport, which will […]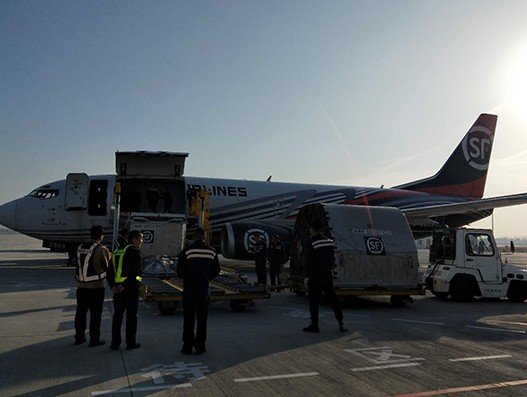 December 21, 2017: SF Holding, the parent company of SF Express has recently announced to build a greenfield aerodrome logistics and ancillary facilities hub in Hubei Ezhou.
According to reports, SF Express%u2014 one of the leading Chinese logistics delivery providers has joined hands with the Hubei provincial government to build the logistics airport, which will be the first freight airport in Asia.
The airport is expected to be customised for SF large-scale airport which includes construction of the multimodal transport hub and international logistics base, form air cargo network, integrate logistics system and related supporting industrial system required for the international integrated logistics hub.
Ezhou Airport will meet the transit operation of air express delivery operations, taking into account the traditional air cargo business, and Wuhan Tianhe Airport will together build the Wuhan City Circle air passenger and cargo hub.
Meanwhile, Shenzhen Shunfeng Tyson Holding%u2014 a wholly-owned subsidiary of SFH Holdings has formed a joint venture project with the Hubei Communications Investment Group and Shenzhen Agricultural Bank of Hong Kong Airport Investment Company with a registered capital of 5 billion yuan and a contribution of 2.3 billion yuan.
Hubei and Agricultural Bank of China accounted for 49 percent and 5 percent, respectively. After the tripartite agreement and the completion of the airport construction, SF Express will have the right to transfer shares held by the Agricultural Bank of China Airport, which is a controlling shareholder of the project company.