SF Airlines witnesses 30% y-o-y rise in freight volume from Nov 11-17
Dec 10, 2019: SF Airlines witnessed a nearly 30 percent freight volume increase over last year from November 11 to 17 this year during the "Double 11" shopping festival in China. Of the total volume, shipments of electronics products and fresh products increased by a big margin. According to data monitored by the State Post […]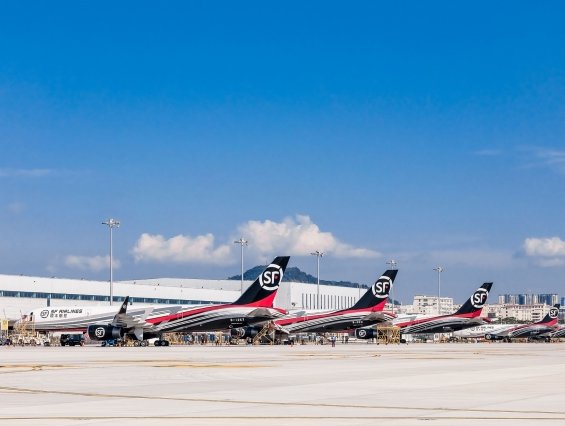 Dec 10, 2019: SF Airlines witnessed a nearly 30 percent freight volume increase over last year from November 11 to 17 this year during the "Double 11" shopping festival in China. Of the total volume, shipments of electronics products and fresh products increased by a big margin.
According to data monitored by the State Post Bureau, the postal and express companies handled up to 535 million shipments on the "Double 11" of 2019, threefold of the daily handling capacity since the second quarter this year as well as year-on-year growth of 28.6 percent, reaching a record high. This formed a logistics peak of boosting increase in transportation demands similar to Spring Festival rush and summer holiday rush of passenger airlines and put forward a higher requirement for the service level of the express industry.
Ahead of the "annual exam", supporting organisations of SF Airlines conducted targeted ability enhancement and centralised drills, selected suitable aircraft models based on factors like estimated shipment volume, air route features and shipment composition, made full use of the intelligent management system to control operation risks and improve air-ground connection efficiency, and strengthened team cohesion through cultural mobilisation so as to save no efforts in guaranteeing stable and highly efficient operation of flights during the peak time and helping to deliver every shipment of "Double 11" on time.
As estimated by the State Post Bureau, the post and express business volume in the whole industry during the "Double 11" period might reach 2.8 billion shipments. This number reflects a huge consumption potential and broad space of development for air courier services.
SF Airlines, which celebrates its 10th anniversary this year, is now preparing for the "Double 12" and Spring Festival logistics peak seasons. It currently has 60 all-cargo aircraft serving more than 60 cities and areas in the world.